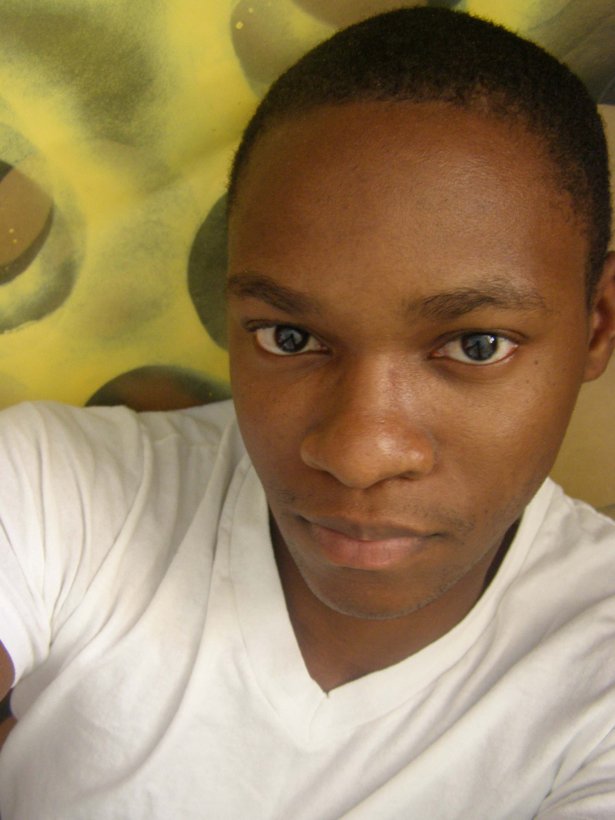 ShareThis
1. Where are you from and/or where do you live?
I was born and raised in Miami, Fl. Currently, I live minutes away from Downtown Miami in a very progressive neighborhood, called Morningside. It is filled with lots of art, design, culture, food and fashion. It's a fun place to be.
2. What was the 1st thing you made? How did you start sewing?
One of the very first things I can remember making as a child are Barbie doll clothes, made by hand from old discarded socks. As a young adult, it was two small matching pouches for my partner and I. Each one had our first initials hand sewn with beads. It was a bit afrocentric, when I was going through that phase.
On evening, in the year 1999, my grandma was given a sewing machine as a present and I was so excited. In my mind, the sewing machine was MINE and I wanted to sew something right away. We didn't have any patterns, so she hinted at disassembling a old shirt to use for a pattern. So I ripped a shirt apart and I made my very first button down shirt (although I never attached one button or ever wore it). Then in 2007, I brought a sewing machine to make decorative pillows with silk screened designs. Afterwards, I was inspired to sew for myself, remembering the time with my grandma and the fact that I can never find stylist clothes to fit me properly because I'm so petite. Since then, I've been sewing ever since. My favorite garment in the BurdaStyle studio are the tuxedo shorts that I designed and constructed for the Project Runway Remake Challenged presented by Rowenta.
3. What role does sewing play in your life?
It helps me to extend and stretch my creativity in everything I do. Whenever there is an occasion approaching, I'm always thinking about what I can make for myself or someone else. Sewing helps me to be productive and creative and I'm enjoying it so much. I've even contemplated changing my career.
4. What is your favorite and what is your least favorite thing about sewing?
My favorite thing about sewing is the fact that I can express myself through my clothes that are one-of-a-kind pieces. I can design things that are unique to my personality. I can also construct clothes that actually fit me and I can make fashionable garments of quality without spending tons of money. My least favorite thing about sewing is the fact that patterns available to men are an after-thought. Also sewing pattens can be very confusing; so I end up reading the instructions over and over again. Once, I gave up and trace pair of existing pants to use as pattern and figured everything out myself. I learn visually. Additionally, my patience is short sometimes and I like to finish projects right away. I also dislike not having a dedicated space for sewing, so I end up sewing in the living room, on the bed and now in the kitchen and that makes me an organized mess. Also, I want to know everything about sewing "yesterday" and I have very little professional technique. However, I am taking sewing classes now and they are a lot of fun.
5. What is your motto?
Be true to yourself and know that everyone's journey is different. You don't have to prove yourself to anyone, but yourself.
Check out Kelepso's journey to Project Runaway on YouTube!
Click here for Kelepso's top ten member creations, a wonderful collection of menswear (or menswear inspired) on BurdaStyle!