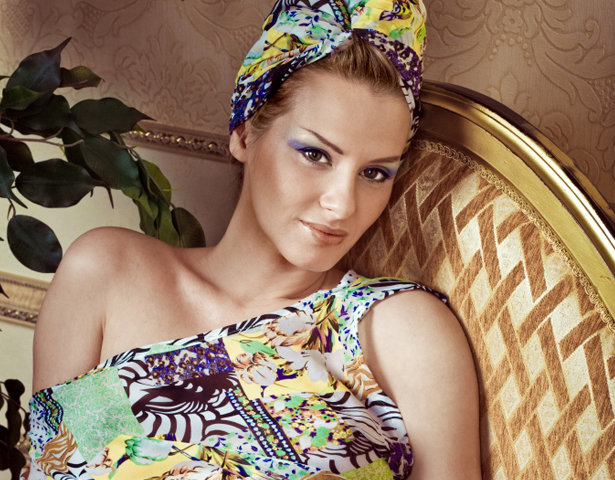 ShareThis
This week we share our interview with amazing BurdaStyle member Katrina Petrova.


Tell us a little about yourself?
I'm from Moscow, Russia. I loved art and crafts since my childhood. I also like embroidery, knitting and drawing and I am fond of movies and active sports. I'm a wife and a mom of 1.5 year old daughter.




How and/or why did you start sewing?
I began sewing during my pregnancy. At first I sewed for my baby: accessories, toys, linens. Then I decided to try to make clothes and laid out my works on Facebook. My friends liked it and started to place orders for some of my works. First there were very simple pieces from Burda, but then I realized that I didn't have enough technical skills, so I went to study clothes design and engineering. My family supported me very much. So now I'm on my way of opening a local business, my own workshop "Katyusha Dressroom & Workshop". It takes all my time, but I must say, I really enjoy the process.




Tell us about your sewing experience.
My secret weapon is the inspiration and love to the work that I have. I always try to include hand stitches in a piece (not the whole work, just a part) and try to make my clothing special.
I don't mind sewing at any part of the day, but I like to see the result in a day light. For now I organized my working space in our apartment where we live with my husband and a daughter. But as it's taken all the free space, I'm going to rent a workshop in the city.




What or who inspires your sewing and style?
My fashion icon is Coco Chanel, but that won't be original I am afraid. I love her story of success. My dream sewing project today is a dress for my daughter's wedding when she grows up.




What is most frustrating and most rewarding about sewing for you?
The most frustrating in sewing for me is the quality of fabric when it is not as good as expected. Of course I try to choose the good quality material, but it may show its imperfections much later. As an example I used cashmere for this coat , and after three weeks of wearing, it all rolled up and covered with coils. The best feeling is when you see customer's smiling face in a mirror.
If you were to give a beginner one piece of sewing advice what would it be?
To people who start to sew I would really recommend start with something simple and improve skills from peace to piece. At the beginning of Katyusha Dressroom & Workshop my grandmother said: If you want your clothes [to] fit well, learn to make straight clean stitches. That's the best advice; the rest will come with practice.