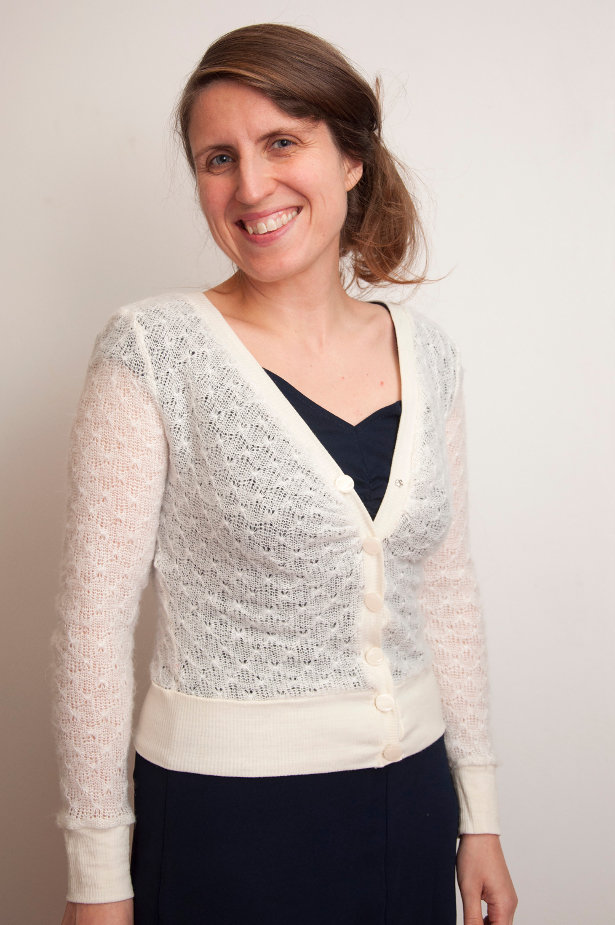 ShareThis
Meet our latest featured member, Ms. Johanna Lu! Johanna has been a wonderful BurdaStyle since 2008 and we're so lucky to have her as a part of our special sewing community. Read our interview with her to learn a little more about herself and her love of sewing things from ski pants to active wear.
Tell us a little about yourself!
I'm Johanna Lundström, a 44 year old obsessive creator who lives on the west coast of Sweden. Apart from sewing I'm also very into exercise and fashion in general. I'm married and have two teenagers from a previous relationship. My kids are almost all grown up now, which feels pretty wild because I'm not always sure I'm an adult myself!
Where are you from originally, and where do you currently live?
I've always lived in Sweden but have moved around a lot. I'm originally from the North but now live in Gothenburg, which is Sweden's second largest city.
Do you have a day job besides sewing?
I work in communication for a non-profit organisation. My job entails everything from producing a print magazine and graphic design to public relations and running social media. Love my job because it's so varied and always evolving, but my secret dream job would be working with communications for a fashion brand.
Before my current job I was a news journalist for many years and before that a librarian. I'm a total information junkie which explains my chosen career paths.

Girly retro dresses are one of Johanna's favorite things to sew.
How and when did you start sewing?
I come from a crafty family so it felt natural to make things, plus I've always been very keen to have my own style, even as a kid. I did my first garment when I was 11, which was pair a trousers made of vintage bed sheets. After that I was hooked and began making everything from ski anoraks to my graduation dress. With varying success though, it wasn't until I began participating in and learning from the online sewing communities in the early 2000's that I became really skilled at sewing.
Do you prefer to work from patterns, or draft your own?
Both! I've studied pattern making and the sense of accomplishment one gets from finishing a garment that is your own vision from start to finish is hard to beat. I also make a lot of workout wear, and they are almost all my own design. But drafting patterns can be cumbersome too. Plus there are so many great sewing pattern designs out there that I would never have come up with myself, so that's why I like to do both.
How would you describe your personal style?
Vaguely retro. I'm not literal in my style but most of the garments I make have a nod to a decade, ranging from the 20's to the 60's. I use a lot of vintage buttons on my garments and also love prints, but am very particular about which ones I like. I also have a weakness for puff sleeves and Peter Pan-collars that seems to sneak into a lot of the blouses that I make. Comfort is also super important to me.

A detailed retro collar that Johanna made.
What's your sewing secret weapon?
That I almost never ever give up. A disproportional amount of my sewing time is spent ripping, re-cutting and re-sewing until I'm completely satisfied. As for tools, getting a sewing machine that makes automatic buttonholes has been a life changer.

Johanna is not one to shy away from a button detail when given the opportunity.
Who or what inspires you? Shop windows, magazines, vintage patterns…
Fashion magazines and websites of course. But my number one source for inspiration are the Everyday fashion series from Dover publications. Those books contain fashion images from vintage mail order catalogs and are an incredible design resource, especially when it comes to beautiful detailing, which is sadly missing in much of today's fashion.

Puff sleeves add a touch of feminine vintage to this plaid blouse.
If you were to give a beginner one piece of advice, what would it be?
Get a good used sewing machine from the 1960-1980's, that's made of iron and not plastic. Those vintage machines are sturdy, have pretty much all the seams you'll need and will give you much more value than a new machine at the same prize. Plus they will last you a lifetime and also has a great re-sell value.

A beautiful yoga top with mesh detailing.
What has been your favorite project recently?
A recent fave are the swing shorts from Burdastyle June 2016 issue. I love how the shorts are constructed and I used an African wax print that makes me happy every time put the shorts on.

BurdaStyle Swing Shorts in a gorgeous African wax print fabric.
If you had all the fabric, money, and equipment at your fingertips, what would be your dream garment to sew?
I would make a tailored pant suit using the finest Italian wool and line it with printed silk. My style inspiration would be Marlene Dietrich's signature suit, with a fitted jacket and wide-legged trousers.
Anything else you'd like us to know?
I've been sewing blogging since 2008 on thelaststitch.com. But this year I've also ventured into sewing vlogging on youtube.com/thelaststitchtv. On there I share both my best sewing tricks and talk about my makes and also spill the beans on all my sewing dramas. So if you want to see the goofy side of me, my Youtube-channel is the place to go to!
Thank you so much, Johanna! Make sure to talk a look her profile to see all her gorgeous sewing creations.
Happy Sewing!