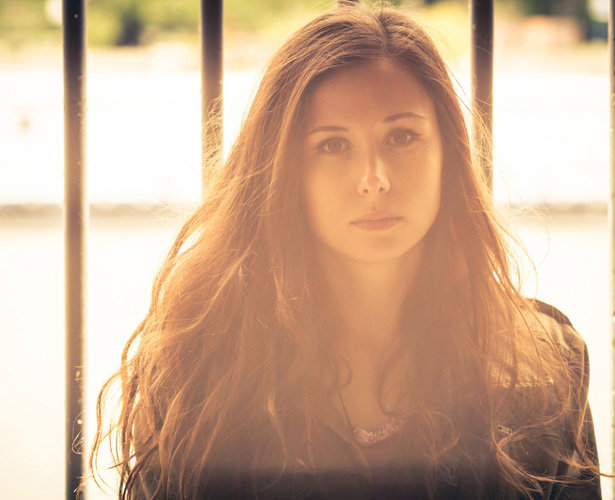 ShareThis
This week we share our interview with amazing BurdaStyle member Feenambulle.
Tell us a little about yourself, Feenambulle.
I am from Bordeaux, a city in the southwest of France, but now I live in Paris. I came here for my job [2 years ago]. I'm a fashion designer's assistant and I love my job and my life in Paris. Besides sewing I like to see exhibitions and I like taking photos and preparing shoots for my blog. I also enjoy knitting, making jewelry, blogging, traveling.




Tell us about your sewing experience.
I grew up in a creative mood because my mother used to sew. She taught me a little sewing but I really started sewing after my studies in fashion design. I didn't learn to sew at all in my school and I was frustrated because I couldn't [create] my projects.
I think sewing forces me to be patient and relax me in a certain way. What's more I often think when I go shopping that garments are too expensive for what they are and I prefer to sew a garment which is unique in a certain way. My sewing place isn't very pleasant because I live in a small flat and I have to sew on my kitchen table!!!




What's your sewing secret weapon?
I don't have sewing secret weapon. Before going to Paris, I used my mother's overcast seam machine and I miss it so much! My favorite fabric to sew is jersey, because I can make simpler shapes, it's a comfortable fabric, and fast to sew for me. By the way, I found a technique to make beautiful jersey [finishes], and I'm fan of it!
Who or what inspires your sewing work?
As I do for my job, I like to find a lot of different inspirations everywhere. I love to pin it on my Pinterest.
I follow trends but I try to make them mine. My direct line is the femininity, comfortable shapes and a touch of bohem and rock!




What is your dream sewing project?
I would love to make a jacket or a coat… I have to say I'm afraid to sew it!
I'm in love with this dress and it's bohem style and I really have to make this peplum top!




What is the most frustrating thing about sewing?
The most frustrating thing about sewing for me is when the pieces don't fit well or when I make a mistake… I really don't like [seam ripping]!
If you were to give a beginner one piece of sewing advice what would it be?
For beginners, I can advise to be patient and to try something very simple at first!