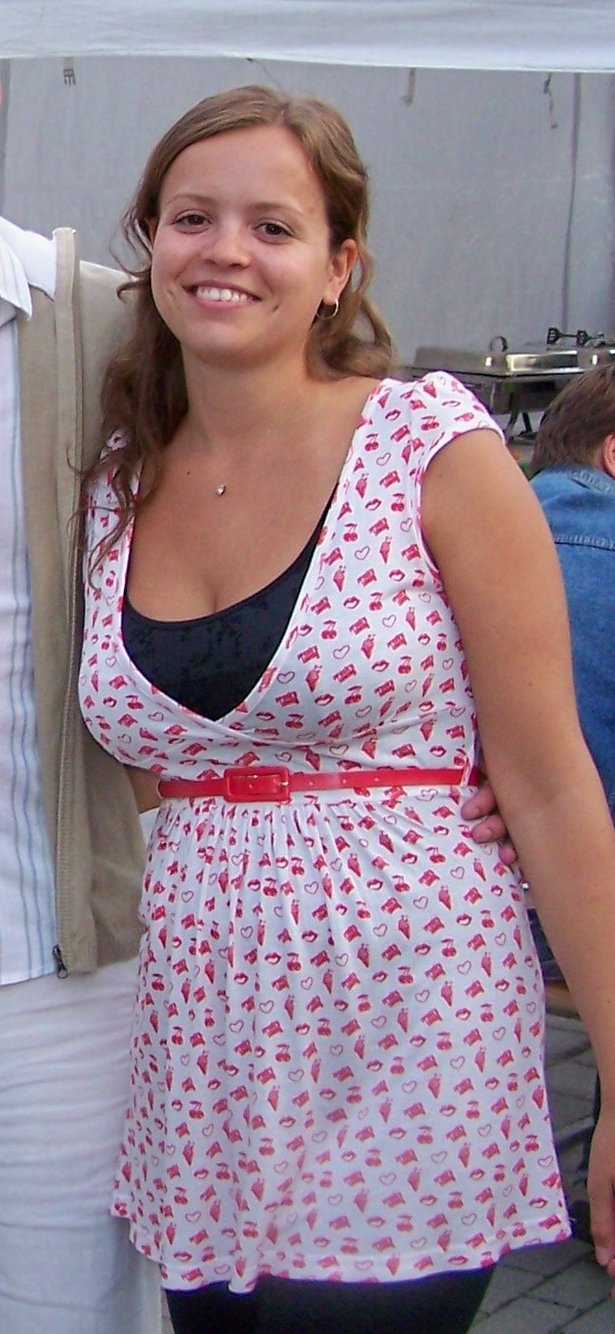 ShareThis
1. Where are you from and/or where do you live?
I´m born, grew up and still live in Dresden (Germany). I love this city! I made my job training as an occupational therapist here and worked for three years in this job. now I´m waiting for a retraining in the next year because I can´t work any longer in this profession (I must not carry heavy things…) I hope my hobby becomes a profession :)!!!
2. What was the 1st thing you made? How did you start sewing?
I grew up int the GDR (east germany). nice clothes were scarce and expensive. so my mother sewed for our family (for her, my dad, for my sister and me). my sister, too, began sewing clothes for her dolls and later for herself. and then I also began sewing. I think the first thing I made is a quilt and a pillow for my doll. then from old shirts skirts together with my sister ;). In my youth i had first tried working with patterns and real fabrics, but I did not actually wear many of them, because the result wasn´t so good ;P! I gave up on that for a while. And when I began to work I did not have much time for it.
But now…in January 2007 i tried again and was very happy that it was a success! And I can´t stop, like you seeing here on this side!!!
3. What role does sewing play in your life?
At the moment it plays a very big role! I have much time for it and use it for sew a lot. I want to improve my skills to prepare me to be trained at a fashion school, hopefully.
4. What is your favorite and what is your least favorite thing about sewing?
I love to see how a project goes to the end, see it finished. Wearing it and getting compliments for it ( Who wouldn't like that ;P). What I really don´t like is to copy patterns and cut the fabric pieces out. For me it´s very annoying. Also when something doesn´t work in the way I want it to work.
5. If you could make something for anyone who would it be and what would you make?
I like to sew clothes for my friends and family. It´s very nice to see them smiling and happy about the things I´ve done for them. What I would to sew are historical and film costumes. When I saw those costumes that made by mellu and paranoire I wish I could make this, too!
I also have some plans for my future which have a lot to do with sewing and pattern making for other people…
6. What are you looking for on our site? What do you think should be improved and what do you really like?
I really like to get much inspiration from other members' creations. Also the free pattern downloads and how to´s! It´s great to have a forum for these things and to communicate with other members. And get feedback on my creations is a very good thing!
What should be improved are the things that don´t work on this side (the problems are listed in the forum). I know that´s not so easy as we thought but with the time it´s very frustrating. Hope you get a handle on this, because I love burdastyle :) and it would be nice to use it without any trouble!
7. What is your motto?
I did not use to have a motto, … but now: Never give up!