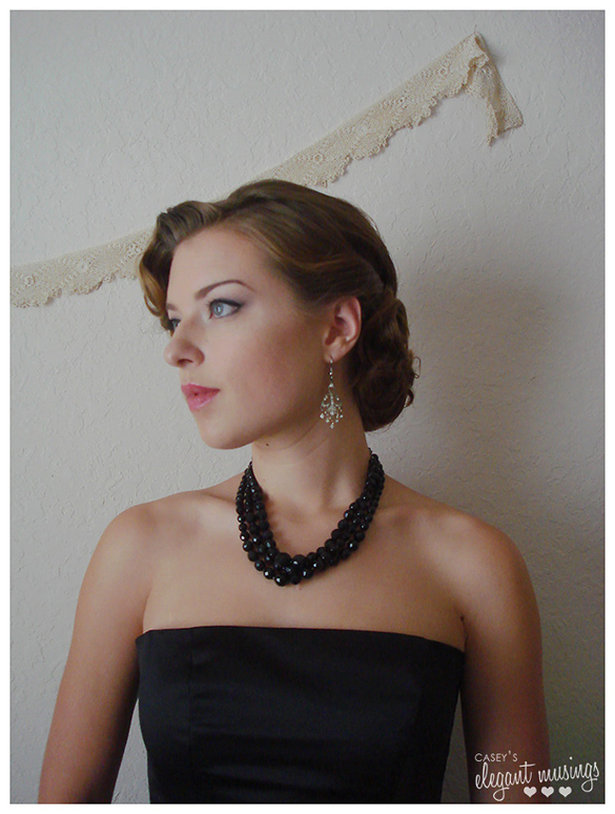 ShareThis
1. Where are you from and/or where do you live?
I'm originally from the Washington, D.C. area and now live in Florida with my husband.
2. What was the 1st thing you made? How did you start sewing?
Oh gosh—I started sewing so long ago I can't really remember! I've been interested in sewing since I was about 5 years old; I used to make a lot of dolls clothes and such, so I think those would have been my first projects. I am basically self-taught when it comes to my sewing skills: I have read a lot of books on everything from general sewing to patternmaking—I'm a sewing geek, I guess! The internet has been an invaluable tool for expanding my knowledge and learning new skills, along with a few classes and interning for a short period with a pattern designer.
3. What role does sewing play in your life?
I can't seem to go a day without at least thinking about sewing! I'm always reading up about fabric I want to use in my next project, sketching ideas (I keep a sketchbook of all my sewing and dress design ideas), or hunting down the perfect sewing pattern. I try to sew at least once a week, as time permits: even if it's just a few seams on an ongoing project. Sewing for me, is a way I can express my own sense of style and creative vision as well as working with my budget limitations. I can't imagine my life without it!
4. What is your favorite and what is your least favorite thing about sewing?
Probably my favorite is the planning and actual construction stages. I can get really into a project and spend hours sketching and devising ideas. My least favorite is hemming. I probably dislike it so much because when I hem a new dress, it means I'm so close to being finished, but still have another step! lol.
5. If you could make something for anyone who would it be and what would you make?
I think I would have to travel back in time to the heyday of classic films: the 30s or 40s! My dream would be to make something smashing for one of my favorite movie actresses: Norma Shearer, Rita Hayworth, Ava Gardner, Ginger Rogers… Old films have played such a large part in shaping my style: I'd love to have made a gorgeous evening gown, or even a smart day dress for any of them!
6. What are you looking for on our site? What do you think should be improved and what do you really like?
I love how BurdaStyle allows members to share projects and ideas; the member sewing projects always inspire me! I can't really think of anything I'd improve! Thank you so much, BurdaStyle for giving us a place to swap techniques and share projects!
7. What is your motto?
I don't really have an official motto for my life, but probably something about following your own creative vision would encompass how I approach things. I believe so strongly that you shouldn't allow other people to sway your own, creative way of seeing things. I have been privileged to meet so many unique, artistic people, and the way they approach their own artistic endeavors never ceases to inspire and give me a new way of looking at things!
Check out Elegantmusings' incredible projects, especially her Sabrina Ballgown. See what inspires her in her slideshow. For more info, check out her blog and flickr