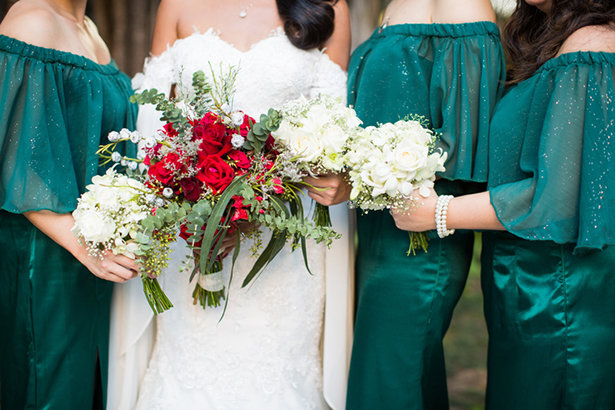 ShareThis
It seems as though more and more weddings are being pushed to the fall time and I'm all for it! Being recently engaged myself, I need to start thinking about these things, and here I have compiled my favorite patterns to make for your fall bridesmaids. Everything from velvet to fur, fall weddings can be just as glamorous and warm.

Velvet is coming back in a huge way this season, so why not embrace it and make your bridesmaids some velvet dresses to look and feel fabulous and warm! For a long sleeve style, try our Midi Dress with slight cowl neckline. Then we also have our fashionable Illusion Neckline Dress that you can pair a nice chiffon with.



There is something so elegant about long sleeves and a long hemline – especially for bridesmaid dresses. But the dress needs something extra special, like intricate seamlines and added fullness. These patterns offer exactly that, the left design is our lovely Formal Dress in red with fan shaped panel seams. Then in the middle is our striking Long Sleeve Maxi Dress sewn in a classic fall color navy. Then the last being my favorite is our green Knotted Maxi Dress which truly makes a statement that will compliment any bridal style.



Go bold and gold or go home! I love metallics, and especially for weddings with all the glitz and glam. Metallics are also a hot trend seen on the Fall 2018 runway shows. Gold for autumn weddings is perfection that compliments all the seasonal colors, and either of these two dresses would make a great pattern pick. The Open Back Cocktail Dress has a fun element in the back, whereas our Long Sleeve Wrap Dress is all about the party in the front with its beautiful wrap style that really works well with the gold. Want a longer hemline? These dresses can easily be altered to have a maxi hemline.



You may think of lace only for the bride, or for summer weddings – but you can find colored laces that can totally work for the fall! I love our Princess Dress for a lace bridesmaid dress with the dramatic sleeve. But what we all think of when the weather gets cold is some faux fur! Adorn your bridesmaids with burgundy fur shawls as seen in our Bodice Dress for a cozy feel and look.



Sometimes dancing the night away at a fall wedding gets hot and you need a sleeveless design – these both are fabulous choices. On the left is our Rosette Gown that could be seen as a summery design, but sewn in a fall color like this rich emerald color it is a unique selection that you can layer over for outdoor pictures. For more volume and coverage I love this Plus Size Gown Gown for a flowy and comfortable silhouette that you can make in a nice fall like fabric.



Then of course we can't forget about the bride! These are my two favorite bridal dress to make for a fall wedding. First on the left is our Mini Lace Wedding Dress with Petticoat that is layered with lace that covers both the legs and arms. Then on the left is our High Neck Wedding Dress that is although not a wedding dress specific pattern, I think it would make a remarkable bridal gown for the special day.
Which is your favorite?