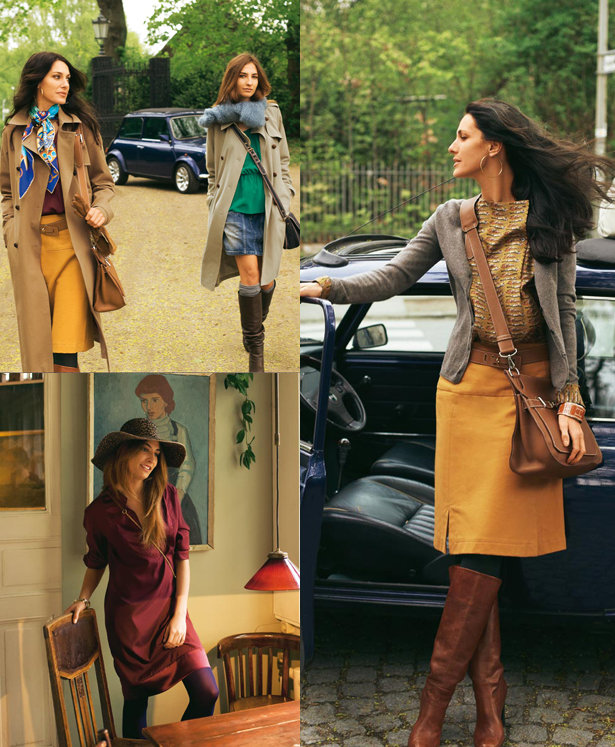 ShareThis
Stylish outerwear is essential for fall. You'll want to wear these essentials for years to come! These patterns are from the September 2010 issue of Burda Style magazine.
The 8 Button Blouse has the proper style of a peacoat with its crossed fronts and buttons. This shape gives you a totally different look with jeans and flats that's so polished with a little menswear flair.
Look like a femme fatale in the classic trenchcoat. The Twill Trenchcoat is nice for spring, and the Gabardine Trenchcoat has a classic fall look.
Get a totally professional outfit with these Slacks. This pattern has all the details you could want, like a notched waistband, belt loops, and front and back pockets. Make a custom pair in every color!
A classic trenchcoat design gets a whole new look in elegant crêpe satin. This is a great outer layer for the opera or an evening party. Slip it on over a slinky dress for a glamorous night.
This pretty blouse has such a relaxed style. The deep split neckline and high collar have understated sex appeal. Make this in a soft fabric and upgrade your weekend blouse.
A good skirt is all you need to pack for a weekend vacation. This mid rise knee length skirt in sophisticated leather is a great every day look to dress up with a silk scarf.
An easygoing Tunic Dress keeps you stylish while relaxing over the weekend or on vacation. Cinch a wide belt around your waist to nip in the straight silhouette.
Crêpe de chine turns a classic trenchcoat design into a special evening layer. This piece makes an elegant finish to fall outfits. Slip a silk scarf in a coordinating print around your neck for an elegant touch.
Throw your favorite sweater over this cute leather mini skirt. Little slits at the front are flirty, and a nice change from regular pleats and walking slits.