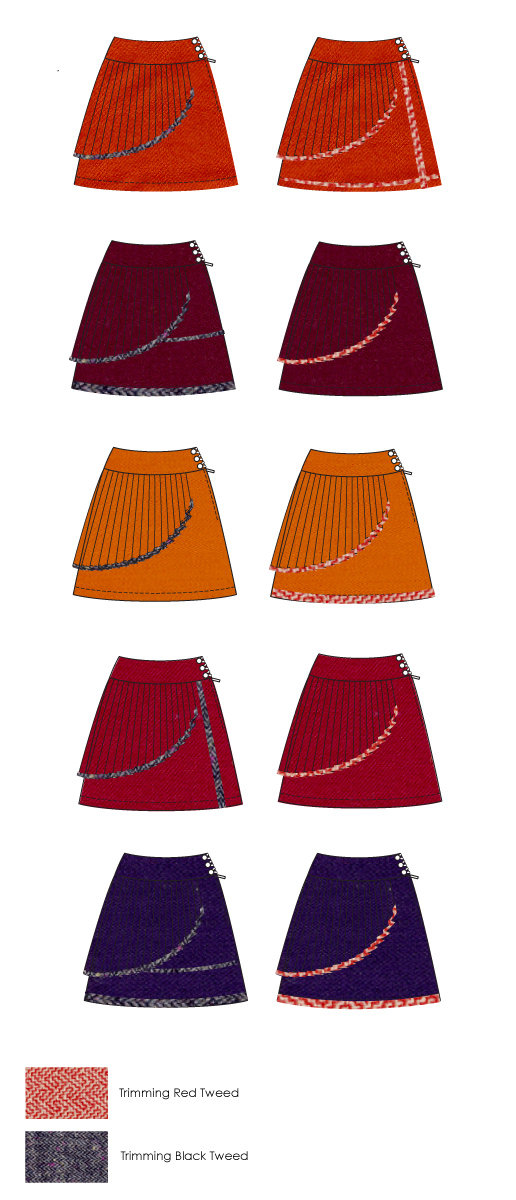 ShareThis
Your numerous responses to the October skirt color choice was enormously inspiring. Even though I have to leave to my girlfriends wedding in a few minutes, I want to get out another post with more color choices and ideas inspired by you.
Seeing that it is so hard to settle on one color, I thought that it may be nice to offset the pleated detail by adding a trim in a different color to its bottom.
'We tried out a few color variation for you to check out above with some more swatch ideas…I think we are getting closer!