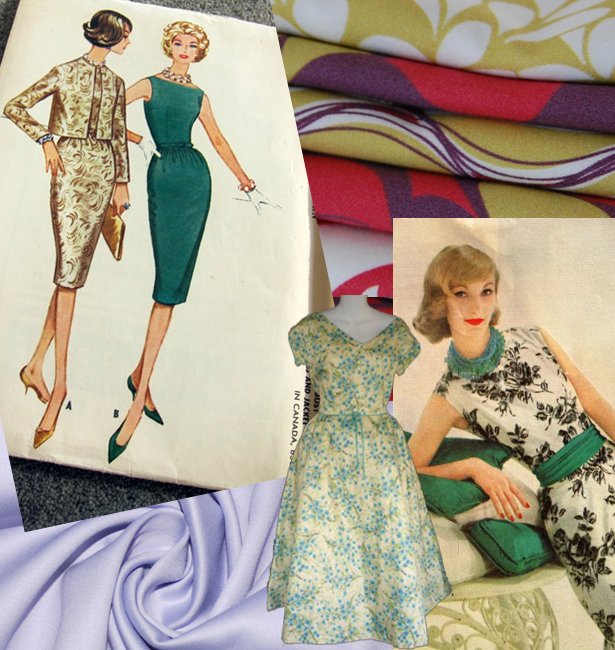 ShareThis
Quick – what fabric comes in many different weights, is easy to sew, luxurious to hold, resistant to wrinkles and sensibly machine washable?
Why, cotton sateen, of course.
Cotton sateen feels and looks like satin but stands up to everyday washing machine abuse like cotton. Cotton sateen is easy to handle in the sewing room – it feeds evenly and stays put when you want it to – but unlike many cotton fabrics, it also has a yummy drape to it. Printed or solid, cotton sateen is made in many different weights, making it a good choice for nighties AND upholstery. Now, how many other fabrics can do that?
Cotton sateen rose to popularity in the early 1900s as a cheaper, more durable alternative to silk and satin (also a silk product). The cotton fibers used to make cotton sateen are mercerized – soaked in lye and then treated in an acid bath – to add sheen and to make the fibers more accepting of dye. That's all well and good, but what really defines cotton sateen is its sateen weave. The four over, one under pattern of a sateen weave places most threads (also called "floats") on the surface of the fabric, minimizing the number of interlacings in the fabric. The result? A glossy, lustrous right side and a dull (but still soft) wrong side. Nighties and couches, here we come!
Unlike some vintage fabrics, cotton sateen is still very popular today. Kaufman fabrics makes a wonderful printed variety of cotton sateen and Spoonflower.com even offers cotton sateen as one of the bases for its custom fabric printing service. Another life-altering newsflash: cotton sateen is also available in a stretch variety nowadays, allowing cheaters (like me) to omit side zippers from their vintage-inspired summer dresses FOREVER!