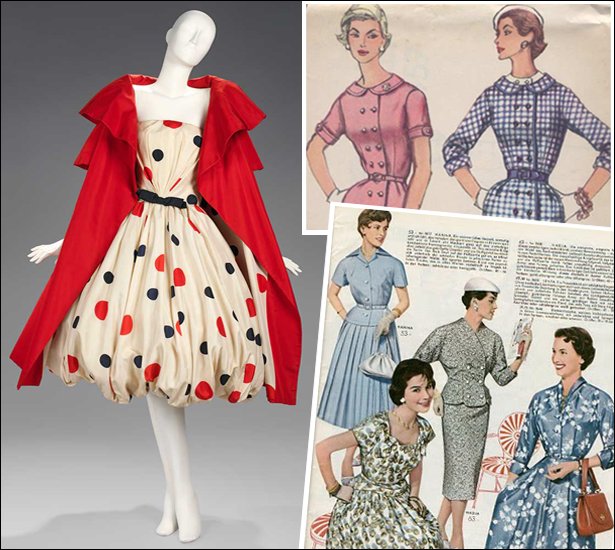 ShareThis
Polyester is for push-overs. When you want respect, you wear barathea.
Regularly appearing at such well-heeled places as West Point, English Court, Westminster Abbey and black tie events everywhere for the last 200 years or so, barathea began its illustrious career as a powerhouse fabric in the men's formalwear world. Commonly found in black or blue-black, barathea's soft, smooth, springy hand makes for one classy evening coat.
Though its typically associated with menswear, barathea is a perfectly acceptable choice for women's coats and wintertime dresses. The 1950's afforded two silhouette choices for women: you could opt to look like a big poufy flower from the waist down (a la Dior's New Look) or you could choose to wiggle around in a pencil skirt, sometimes revealing more hourglass than you intended. Barathea was too heavy for most New Look dresses, but it was just right for pencil-skirted sheath (a.k.a "wiggle") dresses. Because of its association with powerful, important men, barathea was paired with long sleeves and a double-breasted cut to confer a much-needed air of respectability to those clingy, revealing wiggle dresses.
1950's notwithstanding, my favorite moment for vintage barathea is in 1966, when Yves Saint Laurent dropped the bomb known as "le smoking" on fashion. "Le smoking" was the first tuxedo suit (read: pantsuit) for women and it was made, of course, from of barathea. Folks were so scandalized by this gender-bending fashion statement that women donning "le smoking" were banned from many highfalutin restaurants on account of attempting to wear pants to a fancy establishment while female.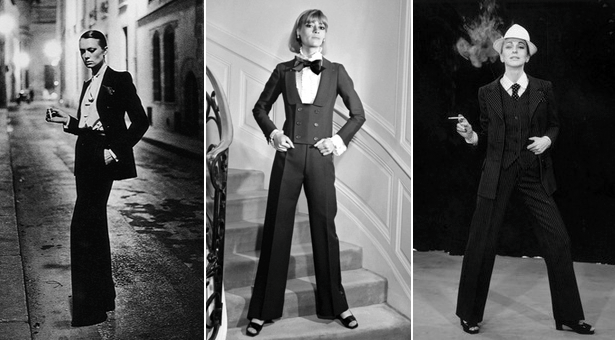 Can you even imagine that happening now? There have been a lot of proud days for barathea but I think that one takes the cake. In one fell swoop, YSL cut up some barathea and changed the way we view fashion possibilities for women forever. Yes, it took a while to catch on and yes, I'm as hesitant as the next person to call the pantsuit an "amazing legacy." But, c'mon, it's nearly impossible to imagine our world – hello, Hilary Clinton! – without women having the right to literally "wear the pants."
Thank you, Yves Saint Laurent and thank you, too, barathea!