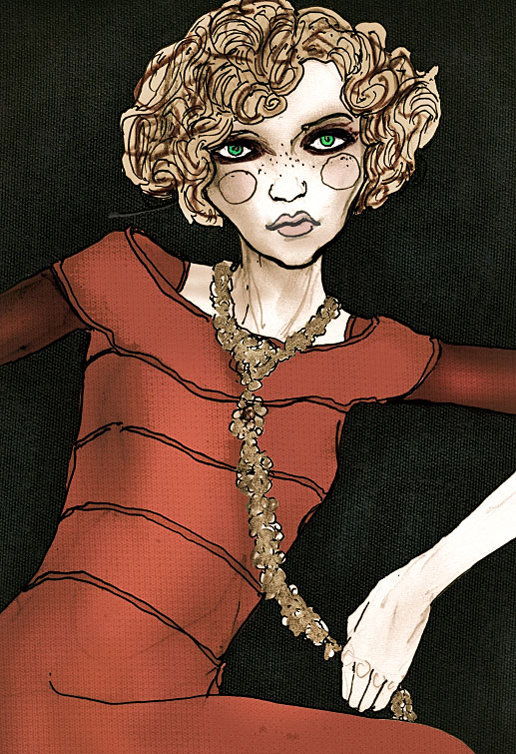 ShareThis
As we continue to receive entries for BurdaStyle's call for Design Submissions, it would definitely be best for us to feature the art of fashion illustration.
According to good old trusty wikipedia, fashion illustration's been around for almost 500 years, but has been on the decline due to the rise of fashion photography. Vogue's covers, for example, used to be completely illustrated, but after the 1930s they were replaced with photographs.
Of course, fashion illustration still plays a major role in the industry- sketches and technical garments of drawings are still an integral aspect of a young designer's portfolio, and are definitely a huge help in communicating your designs to others, and helping to visualize the look you have in mind! Although there are some designers who seem to be able to construct a garment without having sketched it, illustrating your ideas is definitely a useful skill to possess.
Recently, fashion illustration seems to be making a comeback. There are quite a few young, talented artists throughout the globe who've been receiving a lot of attention for their highly stylized, creative designs.
Check out Ana Laura Perez from Argentina who even designs her own textiles, and the amazing Danny Roberts from California who's posted his entire sketchbook online so you can map his journey from beginner to expert- super-encouraging!
If you've never thought about trying your hand at sketching, now's your chance! Fashion Era's a huge resource for budding illustrators. There's also a very useful how-to on our site for technical drawings.
We're so excited to see what you come up with! Right now, we've got a huge board with all the design submissions posted up, and we can't stop ourselves from oo-ing and ah-ing over all the cool stuff you've sent. Keep 'em coming!
Pics- Above: Danny Roberts, Bottom: Ana Laura Perez
Amanda,
BurdaStyle team