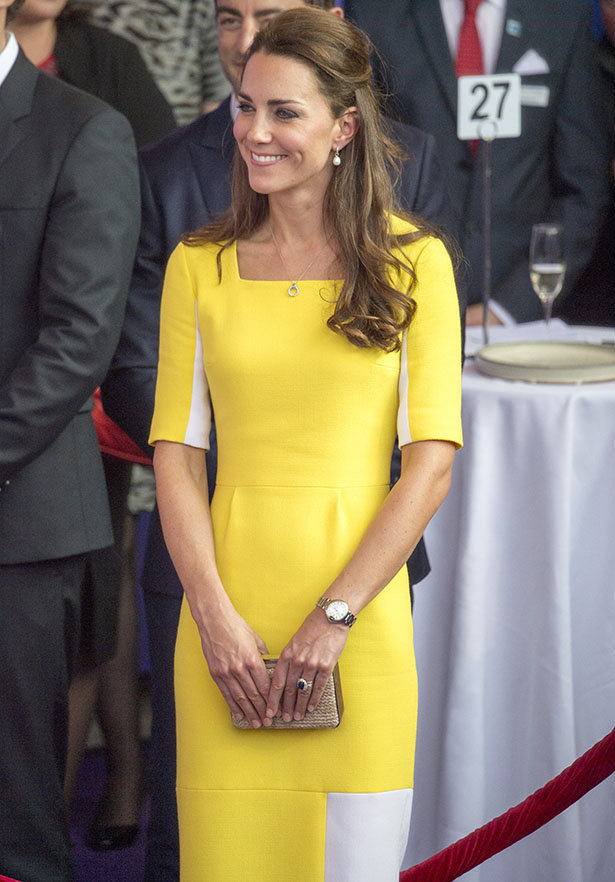 ShareThis
The Duchess of Cambridge has a knack for selling out the dresses she's seen wearing in record time. Check out this stunning, sophisticated style Kate Middleton has been wearing out and about this week… and make your own!
There's no wonder Ms. Middleton is such a celebrated fashion icon. This sleek and stylish number by Roksanda Ilincic is the perfect choice for spring. The sunny yellow wool crepe certainly stands out in a crowd!
Here's a back and side view of the unique design:
We've pickout out a few BurdaStyle patterns similar in shape and style to the dress above. A square neckline is a common occurrence in Kate's wardrobe, and is flattering on a number of body types. You can always modify the neckline and sleeves of the pattern to customize your look. You can even omit the top altogether and sew a skirt instead!
(Click on an image to open the pattern in a new window)
Using the Pink Long-Sleeve Dress as an example, we'll give you an idea of how you can easily modify your pattern! Each garment above has it's own unique design, so you may need to piece together your pattern a little differently.
What do you think of Kate Middleton's summery style?
Press photos courtesy of Getty Images