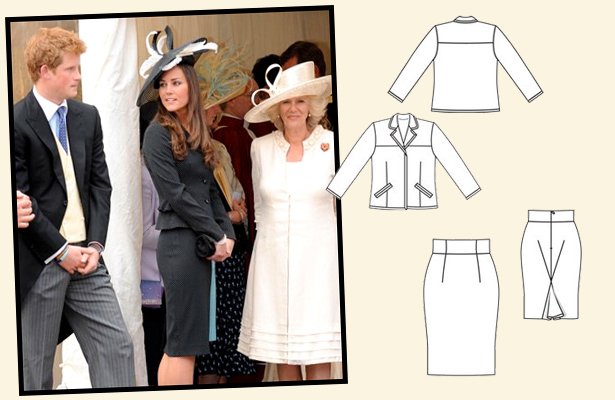 ShareThis
The royal wedding of Prince William and Catherine, Duchess of Cambridge, has caused quite a stir, and many of us are excited to see what Kate will be wearing whenever she's captured on film. This week I've put together a collection of eclectic patterns fit for a Duchess. See the looks!
And the looks:




The young Duchess certainly loves her blazers over dresses and skirts— This look features a simple ivory blazer with a flowing skirt: Try our lightweight Blazer with curved lapels pattern and pair it with our glamorous 8-layered wrap skirt.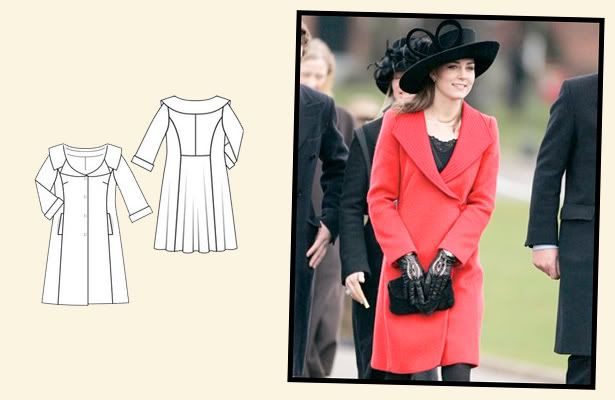 Kate shows a pop of color and warmth in a red double breasted coat for Fall: Try our Wide neck coat pattern in your favorite medium-weight fabric in a bold color.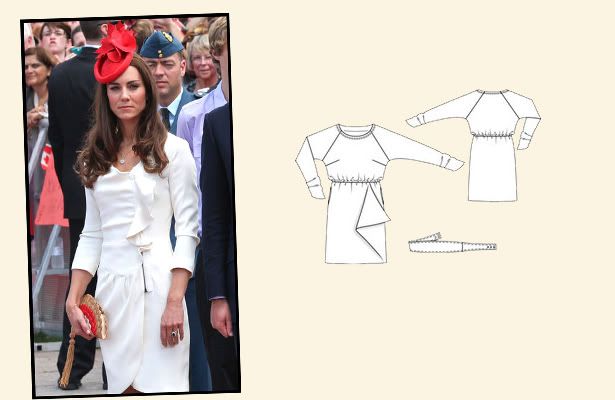 A white dress with an a-symmertric ruffle looks fashion-forward: Try this Long sleeved dress pattern with front ruffle for your own version.




Looking lovely in a body conscious magenta gown: Try this Rusched gown pattern in a stretch fabric for your own rendition.




A sharply tailored blazer is the perfect cover up for looking smart and staying warm: Try our Blazer pattern in a crepe wool or gabardine and pair it with a simple, like High-waist skirt pattern.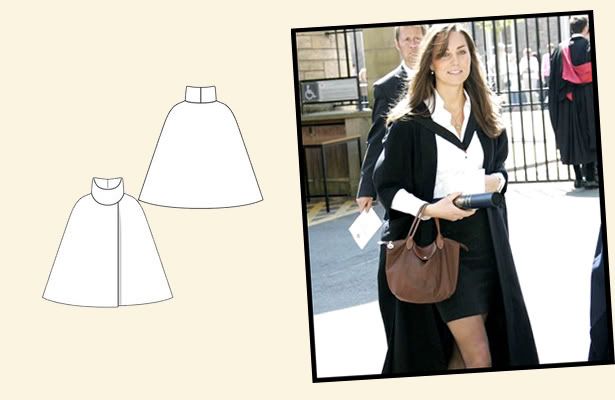 A black cape with white accents looks very minimal and chic: Try this Long cape pattern for your self!




I love the look of a full skirted coat or a gathered hem, especially in a bright color for Fall: Check out our Tikva trench coat pattern for your new statement coat!




Many of you would say that your jeans are your favorite or most worn item in your closet— Kate may indeed be on the same page as you: Try this romantic Blouse with peplum pattern in a fresh floral gingham or the Ute Blouse with Peter Pan collar (which has 2 variations included in the pattern download).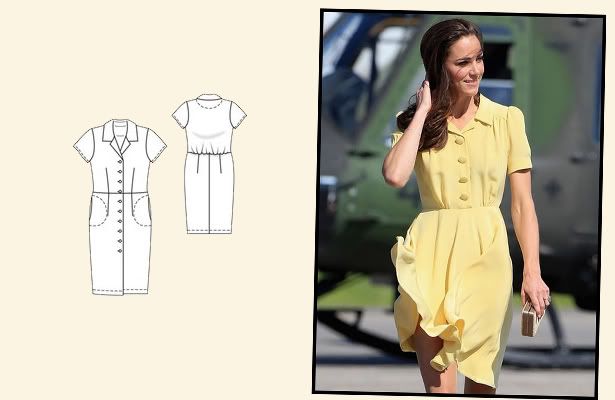 An unlikely look for the girl who usually wears a suit— Kate looks great in this sweet shirt dress: Try this button-down shirt dress pattern in a washed silk or rayon.




Kate looks young and cool but very put-together in a chic ensemble of a matching black blazer and skirt: Try this Cropped blazer a la Chanel pattern and pair it with a feminine and sleek pencil skirt.

So what do you think about these hats? Are they amazing or ridiculous? Weigh in!