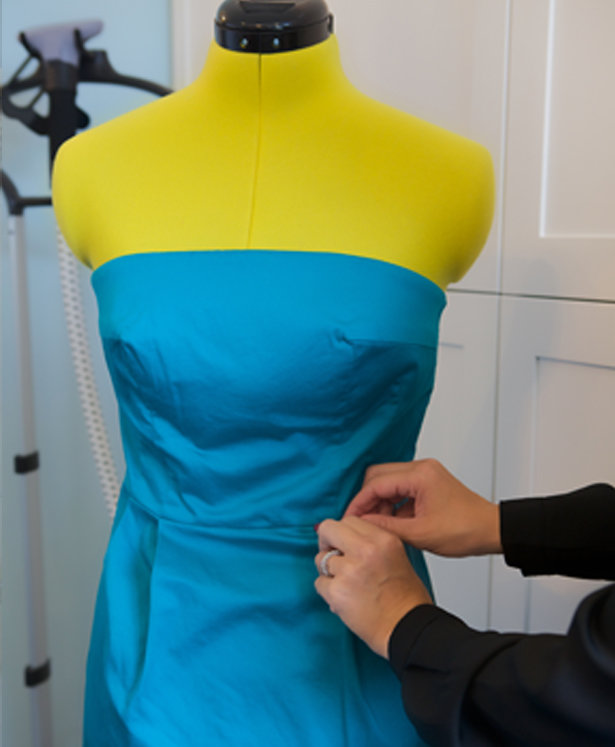 ShareThis
In Monday's Web Seminar, You'll learn how to customize a new form (or one that you already have!) to work with your body type! Read more here!
Not all dress forms are created equal. Ranging across the board in price, size, composition and purpose, dress forms may look similar to one another but are vastly different when it comes to these details. If you find yourself having trouble choosing the right one, or would like to customize one you already have to better suit your needs, then this webinar is an excellent place to start.
SBeginning with an overview of the different types of dress forms available, I will guide you through the selection process and explain why a form can cost anywhere from $50 to upwards of $2000- all of this depends on how the form is made, how large it is, whether or not it's adjustable and what its intended purposes are. You will learn how to customize a new form (or one that you already have!) to work with your body type or your customer's, using supplies you have at home as well as in a more professional manner. I will also cover how to properly measure your dress form and how to create a customized sloper to work with the form seamlessly, allowing for better-fit garments and less tailoring time as a result. In addition, I'll briefly touch on the basics of creating your own dress form from scratch, and direct you to the proper resources to do so!
Master the art of measuring, adjusting and customizing your form to work according to your design purposes.
What you'll learn:
The differences between the various types of dress forms that are available
How to choose the right one for your needs
The easiest way to customize a dress form to match your body type
How to properly measure a dress form, and how to create a custom sloper from
these measurements to create garments that fit your form beautifully
Where to begin if you'd like to make your own dress form from scratch
Who Should Attend:
Anyone who is overwhelmed by the vast amount of available dress forms
Anyone who is unsure how to decide which dress form is best for their needs
Anyone who already has a dress form, but would like to know how to get more use out of it
Sewers/patternmakers who would like their slopers to operate seamlessly with their dress forms
Create a sloper tailored to your specific form to add to your box of patternmaking tools! Sign up here!

Difficulty Level:This web seminar is intended for beginner and intermediate sewers who do not yet have a dress form and would like to, or those who already have a dress form and would like to learn how to better and more efficiently work with it. You do not need to know how to sew in order to benefit from this webinar, although many of the main points are intended to aid in more accurate garment creation with regard to both design and fit.
Have a question about a specific technique? There will be a Q&A session at the end of the web seminar where you can ask Denise any questions you have, and no question goes unanswered!
Can't attend the live web seminar? Everyone who registers will receive a recording of the event
Click here to register for Monday's live web seminar at 11:00am EST (4:00pm GMT).
Hope to see you all there!