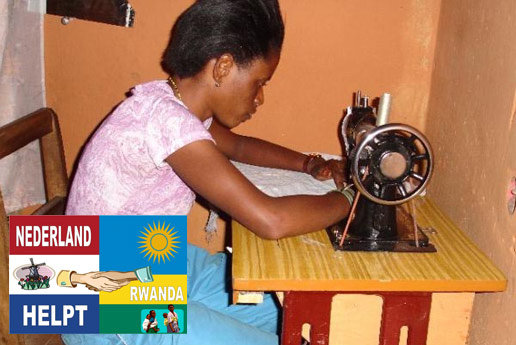 ShareThis
Despite our best intentions, sometimes we end up with fabric in our stash that just screams "what was I thinking?". Rather than let it take up space (either in our homes or gasp a landfill), why not clear some space and donate it to a good cause at the same time?
Reading through the Dutch site Naaipatronen, I've just learned about Stichting Toekomst Rwanda (Future Foundation Rwanda), a charity set up by a Rwandan refugee in The Netherlands to help underage mothers and children still vulnerable in Rwanda. They're taught skills and given homes, and just because they're on the other side of the world doesn't mean they're very different from us BurdaStyle sewers – when asked, they said they wanted to set up a sewing studio! So in October the charity is taking several sewing machines and a seamstress to train the girls but they're now in need of fabric and haberdashery donations to take along to them!
So have a look through your stash and if there's anything you can spare, send it to Stichting Toekomst Rwanda, Weipoortseweg 89, 2381 NJ Zoeterwoude, The Netherlands or get in touch through info@stichtingtoekomstrwanda.nl.
And with all that new-found space in your sewing room, you may just have to go fabric shopping!