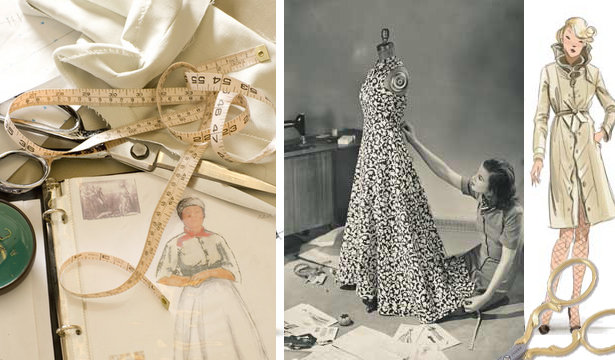 ShareThis
Whether homemade or store bought, do clothes tend to fit you well? If you're like me, chances are you've had countless occasions in life where you've fallen in love with a gorgeous dress only to find that the fit is totally off. Or you've excitedly cut into your precious cloth with a sewing pattern you adore only to find there's no way in the world the design is ever going to fit. That's why we sew, I gather, to try to achieve perfection in fit and style, but there will always be those alterations which need to be done in order to achieve that close-to-perfect (if not flawless) fit. But there's hope! Read on…
Taking Time to Read: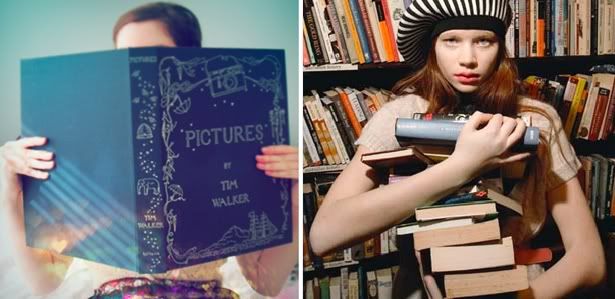 Photos directly above found on The English Muse, a gorgeous and inspiring blog!

Let's begin with some great books that will aid you in altering clothing and patterns from full-figures to petite figures, which have been tested by real people for comprehension and have passed those tests with flying colors.

Fit For Real People— What people are saying: "One of the best examples of why we sew was the fitting example of Martha's jacket. The book showed Martha wearing an altered size 12 pattern. It also showed her wearing jackets in similar styles in various price ranges and from various stores. The altered size 12 was the best fitting and most flattering by far. It outshone even those designer jackets costing hundreds of dollars."

"I have been sewing for over 50 years. The one thing that always bugged me over the years was pattern fitting. I soon found out that I was not a standard fit when the bodices of dresses did not meet across the chest and the front waistlines were up around my ribcage. I had a larger than a b cup bra. It wasn't until recent years that I was told that patterns were only drafted for b cup bras. So many books simplify one problem and do not let you see how the alterations affect other seams. This book goes through the whole process. It is the most comprehensive book on the market today."

The Perfect Fit: The Classic Guide to Altering Patterns— What people are saying: "Since I have more than a few figure flaws, this book has given me so much help with pattern alterations. Good Pattern alteration has been the biggest issue with my joy of sewing. This book has made it fast and easy with photos of real people with specific issues from "full figure", to "tiny figure".

"Now I can tailor my clothes so that I don't look like I am wearing someone else's leftovers. It shows you how to figure out your own body type and then how to alter the patterns to fit it. The fashion industry has not done justice to good taste in clothing styles. We all seem to be expected to fit in to their mold and it's just not possible. Now I have the freedom to make clothes just for me and what I like and most of all what LOOKS GOOD on ME. "

Sewing for Plus Sizes: Creating Clothes that Fit and Flatter— What people are saying: "What I especially like is that this book addresses problems such as adjustments for a lower hanging bust (most patterns think you're a 20-year-old B cup) and hanging belly. No book would know or dare to put adjustments in their book because someone might get offended. I'm not offended, I just want my darn clothes to fit properly! "

"This book is a masterpiece of practical information for those who would sew for any size person. Barbara Deckert has geared it to the "plus size" person, but the information it contains about line, design, fabric selection, equipment for sewing, and pattern alteration is applicable to anybody. The book has many very useful illustrations of various body shapes and the way various styles will look on them, along with suggestions for modifying garment styles to make them the most attractive on those shapes. "

Pattern Fitting With Confidence— (This is actually a re-issue of Fitting Finesse By Nancy Luedtke Zieman, the latter includes a DVD)— What people are saying: "I've always known I'm hard to fit – short, heavy, 40G bust, big belly, large thighs, short arms, big biceps, extremely short rise, etc… After working through my measurements and comparing them with the information in Fitting Finesse and the industry "standard" measurements, I finally understood why I am so hard to fit. The book was worth its price just in finally feeling validated instead of picky when nothing fits right. I guess that's why I sew…"

"I loved this book. It gave the best and easiest directions on how to enlarge patterns and get them to fit, that I ever read. I had been trying for years to get patterns to fit my larger "attributes" and this books tells you concisely how to enlarge or make smaller all the parts that you would need to alter. Very good for the entry level to intermediate sewer ."

Customization is Key: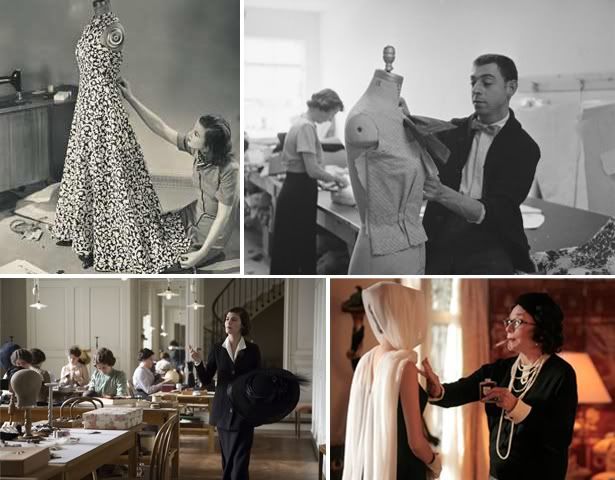 If you've not yet ventured into making a basic pattern block (or sloper as we say in fashion school) I guarantee that you will come out on top if you take the time to create some for yourself. Once you create one basic skirt sloper you can make countless skirt variations, knowing that the fit will be spot-on each time you cut into that pretty fabric!

Begin with: Basic Skirt Sloper

Also try: Basic Bodice Sloper

Create a custom fitted dress from the skirt + bodice slopers above: Basic Dress Sloper

En Francais: Le patron de base pour le chemisier

Experiment with: A-Line Skirt Sloper

Go all out and try: Basic Trouser Sloper

Feeling confident?: Ruffle Dress Sloper

Classes On The Tube + Web:





If you feel like you'd like you need to see sewing happening live to understand what the heck is going on, you must be sure to check out the shows and classes below. BurdaStyle was a media sponsor for It's Sew Easy season 2, which features one of our members! Guess who?

It's Sew easy

Power Sewing

Sew Much More

A list of free classes on YouTube

BurdaStyle members— we'd love to hear your thoughts and suggestions for how you make your clothes fit better, and how you alter your patterns. Be sure to check out our Resource Map too. If you have any resources or tips you'd like to share, leave a comment!