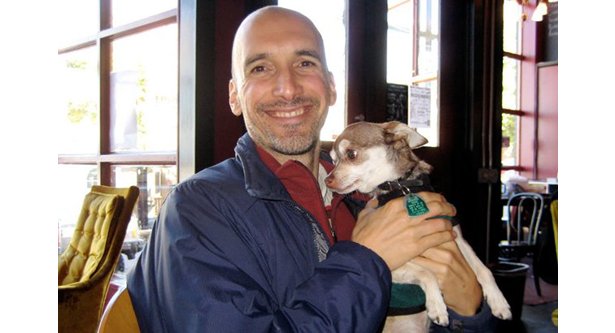 ShareThis
Readers, I do not have a look. Or if I do, I am not aware of it.
I have always wanted a look but it never came naturally to me, which is strange since I am, and always was, interested in fashion. I just lacked the energy to make it happen, I guess. It also has to do with my being raised to believe you weren't supposed to put too much emphasis on appearances, as well as growing up male in a culture where men are not supposed to be overly interested in clothes.
So I've been highly ambivalent about cultivating a look as well as, regrettably, judgmental of those individuals — men in particular — who seemed (to me) to be overly focused on their appearance.
I generally think of dressing up as theater. It's fun to wear a costume and perform, but I don't want to do it every day. Maybe that's why I don't have a look.
Sometimes I wish I wore glasses because they can give you an instant look. But so far I don't need them and I feel foolish wearing fake ones.
The thing about a look though, is how do you know if you have one or not? I mean, everybody looks a certain way, but not everybody has a "look".
Maybe a look is like obscenity: it's hard to define but you know it when you see it.

Famed Harper's Bazaar editor Diana Vreeland definitely had a "look."
Many people copy the style of a particular celebrity and that becomes their look — often for life. In my apartment building for instance we have a Liza, one or two Farrahs, and a few Beyonces (No Lady Gagas yet). Our one remaining Betty Grable is nearly 90, but she still puts the lipstick and eyeshadow on every morning!
When I walk around the New York City or go to the Chelsea flea market on weekends, I always see people — both men and women — who have amazing looks. It's more than appearing fashionable: they have found a way to express themselves through clothes that is both highly original and extremely flattering. It's like alchemy.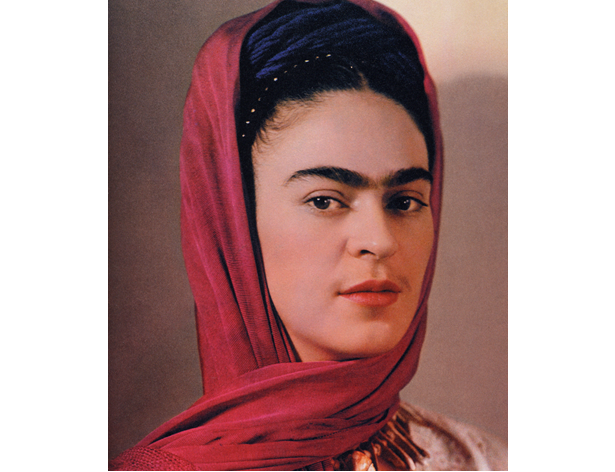 Mexican painter Frida Kahlo looked like nobody else — I think.
When I started sewing and posting my projects on sites like BurdaStyle, I realized that most people who sew just want to make nice clothes, not to make a fashion statement. No doubt their home-sewn garments fit better than ready-to-wear and are constructed of higher quality fabrics, but sewing for most people isn't about creating a look, or at least, not one that I can readily discern.
When I think about looks, I remember something I read about about one's identity in some psychology book: There's the you you are, the you you think you are, the you others think you are, and so forth.
I think you could say the same thing about your look: there's the look you have; there's the look you think you have; the look others think you have, etc.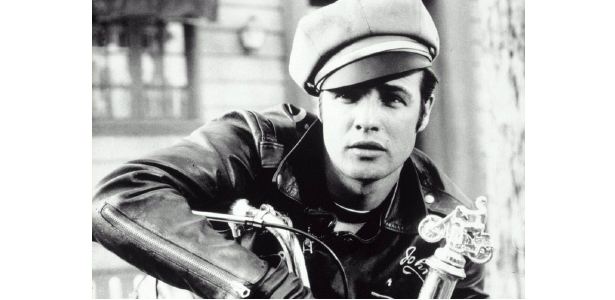 Marlon Brando certainly had a "look" — at least in the movies.

Lenny Kravitz has a "look," definitely required in the music industry!
Then I'm reminded of the old "if a tree fell in the forest" question: if you think you have a look, but nobody recognizes it as a look, then do you really have a look at all?
This can get confusing and potentially vertigo-inducing, like when you look up at the stars at night and wonder where the universe ends.
So I ask you, BurdaStyle readers:
Do you intentionally cultivate a "look"? If so, how do you describe it?
If you don't have a look, would you like one? What would it be?
Do tell!
~Peter
When native New Yorker Peter Lappin bought his first sewing machine two years ago to hem a pair of thrift store jeans, little did he know he was initiating a journey that would bring him fame and fortune. While awaiting his fortune he stays busy writing "the world's most popular men's sewing blog," Male Pattern Boldness, and now contributing to BurdaStyle.
"For more than twenty years I'd lived on the edge of the Garment District without even knowing what a seam ripper was. Now I rip daily!"