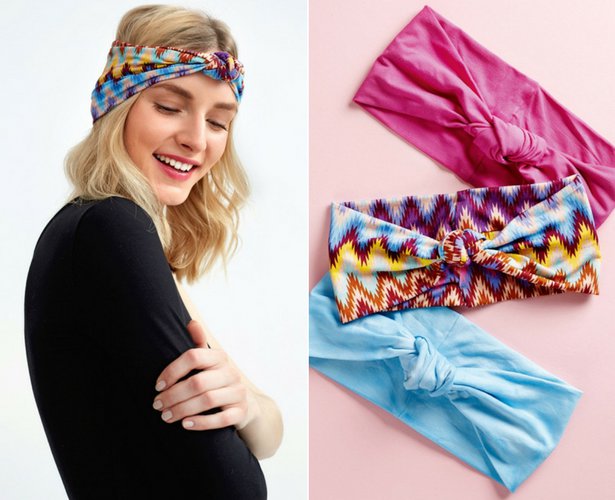 ShareThis
Whether sun or rain: A hairband brings us immediately into vacation mode – even on bad hair days. Make your own today!
Casual or rather mundane? We have sewed the hair bands from Jersey – but you can also sew up in glittering fabric for a glamorous look.

MATERIALS:
- Jersey
- Ruler
- Scissors
- Chalk
- Hand sewing needle
- Pins
- Thread



Cut out the fabric (70 × 25 cm). The seam allowances are included in the measurements.



Fold the stripes on the right side to halfway point, and with a small zigzag stitch sew 1 cm away from the edge.



Turn the headband to the right and iron so that the seam lies in the center of the band.



Tie a knot in the middle of the band.



Sew the back seam, right sides together and stitch as far as possible.



Sew the rest of the back seam with hand stitches.



Finished! Try sewing a bunch with all your scrap fabrics in all different colors and prints.



Makes a bad hair great again.