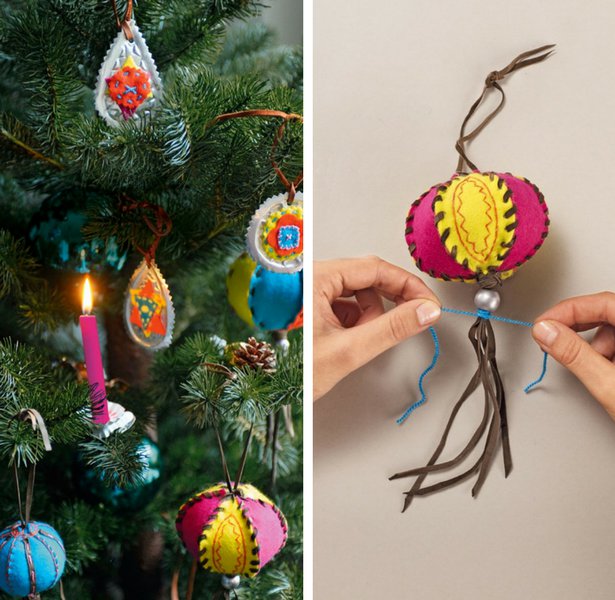 ShareThis
Just got your tree up and it is looking a little bare? No problem! You can whip up these felted tree ornaments quickly and they will decorate your tree with little colorful bursts.

Save the above template to your computer and print to the scale you want!



Step 1: For a Christmas ball the cut piece is needed 6 times each. Place the cut piece on the felt, pin it, cut it all around with a pair of cloth scissors. Repeat the same in the other colors you want. Tip: The seam allowance is already included in the cut.



Step 2: Place two felt pieces on top of each other and punch holes in the hole at a distance of 5 mm from the outside edges. This works better if you place thin solid cardboard under it.



Step 3: Before the cut pieces are sewn together, they can be embroidered with colored embroidery yarn to your whim. Simply mark the motif with the marker.



Step 4: Sew the cut pieces together with leather cords in overlock stitch. Before closing the last seam, fill the ball with filling cotton.



Step 5: Sew pendant and fringes out of leather cords. Thread a bead down at the bottom, just wrap the ends tightly with woolen threads just below and knot them together.



Finished! Now you can fill your tree with these little felted wonders.