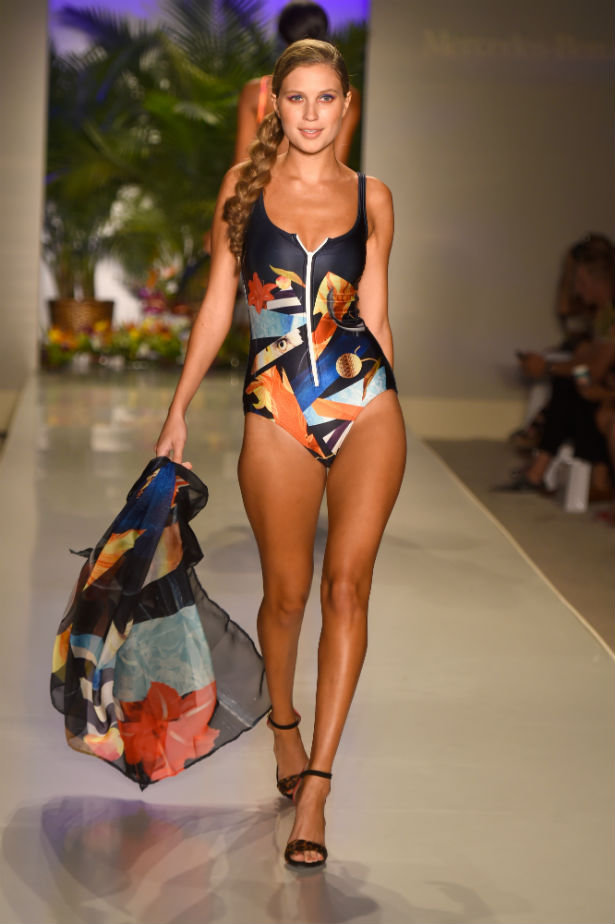 ShareThis
It's hard to believe that July is coming to a close and that summer is already halfway over. There are only four more weeks left before we'll be swapping out our swimsuits and summer dresses for the latest in fall fashion. Make the most of your dwindling beach days and create a swimsuit that really makes a splash!
The release of the new swimsuit slopers (available in regular and plus!) has changed the game when it comes to sewing swimwear. Whether you are doing your shopping in-store or following an existing swimsuit pattern, finding that perfect suit can seem like an impossible task. You know, the one that flatters every curve and makes you look and feel like a poolside pageant queen?
…Well, now your dream swimsuit is just a few clicks away! A sultry one-piece, a strappy bikini, a few calculated cut outs…the BurdaStyle Swimsuit Sloper can be the blank canvas for your swimwear masterpiece!
If you're looking for inspiration, we've rounded up a few of the stand-out trends from this summer's Swimwear Fashion Week. It seems as though traditional swimwear styles are a thing of the past as straps, shorts and even sleeves take over.

Ruffles are always a good choice for adding a feminine touch to a garment, whether you sew them along the neckline, around the hips, across the bust, or all over! There are a number of ways to incorporate ruffles into your design for for added flair.




Straps and strips are going every which way on these eye-catching swimsuits! Not only can you use straps to amplify a simple silhouette, you can position the lines to create serious curves and to flatter your figure.



Although they may not look like swimwear at first glance, these sporty styles provide a refreshing alternative to the traditional skin-tight suit. You can look adorable and feel comfortable without being preoccupied by spandex clinging to your each and every inch.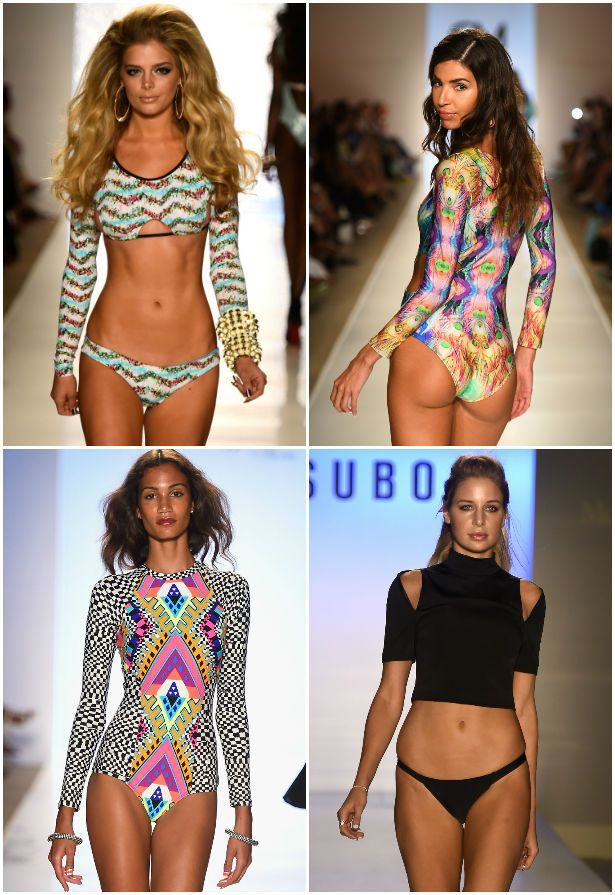 Long sleeves don't typically come to mind when you think of swimwear either. This look gives you the option of being a bit more conservative while still looking undeniably alluring. If you're worried about getting overheated, you could use a sheer stretch mesh (often called power mesh in fabric stores) for the sleeves and neckline area.
What will be the first style you create with the Swimsuit Sloper?
Photos: Getty Images