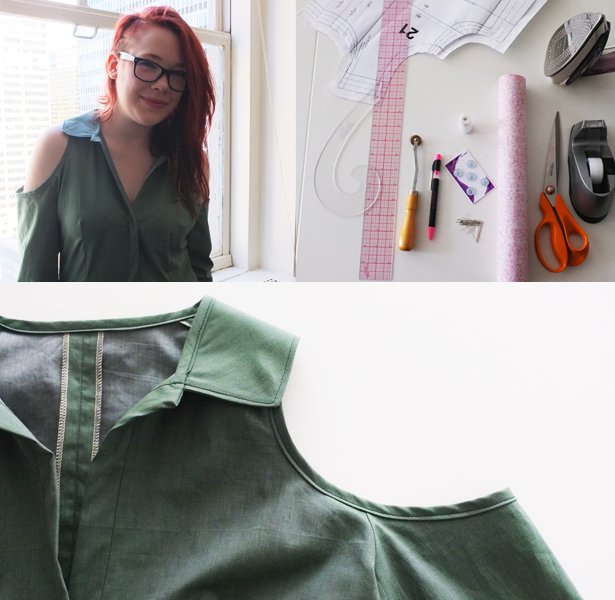 ShareThis
We created a fun new DIY tutorial that shows you how to add cool shoulder cut-outs to any top!
A top with shoulder cut-outs is very trendy at the moment, as spotted on recent runways.
Here we saw a couple cool tops at the Richard Chai Spring 2012 show. They featured shoulder cut-outs in tops with fun prints and button-up closures like we did in our project .
3.1 Phillip Lim also showed cut-out shoulder details in their 2012 spring collection. They put this detail in more simple tops that were made in modest fabrics.
We think that the shoulder cut-out detail can be applied in many different top styles from a blouse, t-shirt, tunic, and even a dress with sleeves!
Try our DIY tutorial where we show you step-by-step how to draft and sew a top with shoulder cut-outs. This easy to follow tutorial makes a fun weekend project that will result in a stylish new top! You can even add this detail to an existing top.
Here we are in the process of making the Blouse with Shoulder Cut-Outs!
For our project and tutorial we altered the Seersucker Blouse. We added the cut-outs, stitched the darts partially, and lengthened the hemline.
Here is the finished blouse, and we love the trendy style. It can we worn with anything from jeans, leggings, or a nice pencil skirt. This top is so versatile and can add a stylish feature to any outfit.
Try making this top yourself with our tutorial!
Happy Sewing!