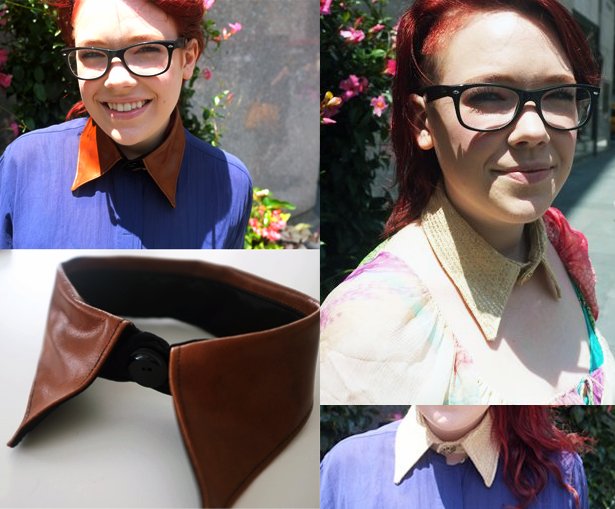 ShareThis
We have created a new DIY so you can create your own Collar Necklace!
The Collar Necklace is an emerging fashion trend and is spotted on recent runways.
Above left is a pretty lace collar necklace shown by Rodarte. We think the lace is a great touch and makes any outfit look more feminine.
Above right is a shiny leather collar by Victoria Beckham. For an edgier look you could make your collar necklace in a similar leather and add some metal studs.
Bottom is a floral collar necklace by Marni and we love the vibrant floral print ! For a fun and young look you can make your collar necklace in a similar print and wear it with a plain shirt.
The collar necklace is a quirky accessory and can be worn with many outfits. You could wear one with a strapless top like Rodarte, or pair it with a plain shirt like Marni did.
Learn how you can make your own fun collar necklace by following our step-by-step DIY technique
We made one in this nice gold fabric, and fastened it with a gold ornate button.
We decided to make another one in this sleek brown leather.
Here is one finished with a brown leather top collar and black fabric for the under collar and collar stand. This one is secured with a simple black button.
You can wear a collar necklace so many ways! Here we are wearing one with a button-up shirt and a low neckline top.
The collar necklace makes a great weekend project and is so simple to sew!
Make it in what ever fabric you like from leather, lace, satin to cotton. If you make it in a plain fabric you can always add sequins and beads for extra sparkle.
Happy Sewing!