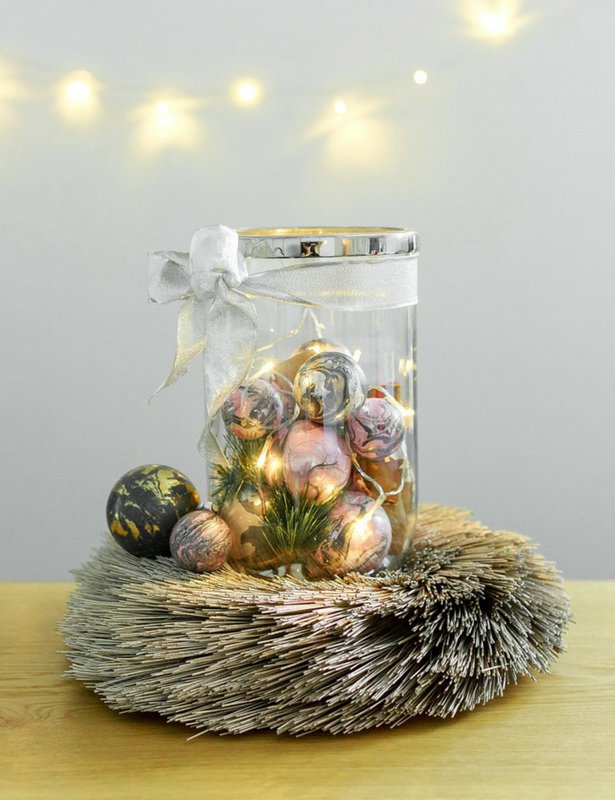 ShareThis
… The same old Christmas decoration? No! This time around, we're marbling our balls with trendy metallic tones. That's how easy it is!

+ Christmas balls
+ Marbling colors "Magic Marble"
+ Glass cleaner
+ Kitchen roll
+ Gloves
+ Bowl of water
+ Wooden sticks



First, wipe the balls with glass cleaner to make them dust-free.



Add the desired colors (one color at a time) dropwise in the middle of the water, creating a closed color blanket.



Now use the wooden stick to draw a marbling pattern into the paint layer – eg. For example, draw an eight.



Then slowly immerse the balls completely so that the paint film lays around the object.



Then quickly pull the ball out again. Tip: blow off the paint before removing it.



Hang the balls to dry. Before the next ball is dyed, the old paint film must be removed from the water surface.



Finished! You can either fill up a vase to display them, hang them on your tree, or arrange them on your table for a decorative feast.