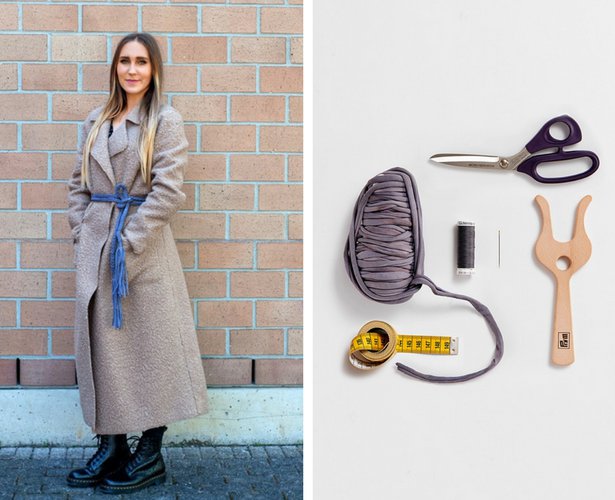 ShareThis
CLOSE TIES! With this casual belt you'll make a good figure this winter. Read on to see how to make…

Braided belts are seen on the streets of Copenhagen on high waisted pants and on the runway at the Vivetta show cinching in the waist of a dress.



Here is what you'll need:
+ Jersey tape
+ Yarn
+ Knitting fork
+ Scissors
+ Needle
+ Tape measure
+ Sewing thread



With knitting fork, make belt in desired length (here approx. 2.20 m/ 87"), following included instructions. Sew three yarn pieces, each 40 cm (16") long, to each end.



Wrap a piece of yarn around each end of belt, over attachment ends of fringes. Sew beginning and end of wrapping in place by hand. The belt ends are now neatly covered.



To make a more fringed effect, cut along the centre of each yarn end, with the scissors.



Trim ends of fringes even.



We love it worn here with a wrap coat, and you can get the look with this coat pattern… See below!