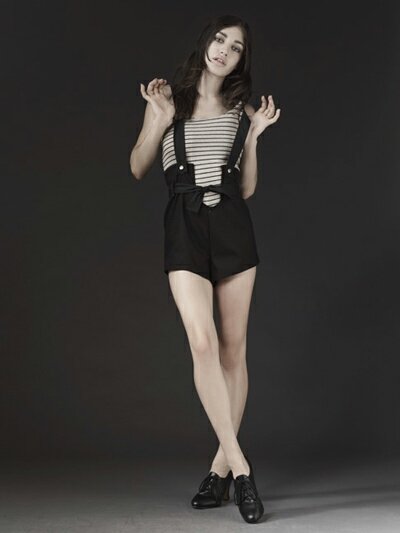 ShareThis
Even as a child, I had a strong sense of personal style. There was the Wonder Woman year, for example, and the year of purple, and – triumph de la mode – the year I wore matching plaid skirt and vest sets. Do not ask. I have no idea.
And then there were the years of jumpers. For a long time now, I have looked at those old photos and envied myself, because the jumper is perfect clothes. All-in-one like a dress but made for activity, the jumper was just waiting for an urbane update.
Apparently, I am not the only person who thought so, because the jumper is having a fashion moment. And no one is doing the look better than Brooklyn designer Samantha Pleet. One part punk, one part gamine, Pleet's jumpers are her trademark – and they have helped earn the designer's brand-new line shelf space in some of the U.S.'s chicest boutiques, such as L.A.'s Satine and New York City's I Heart.
"I like to think of my clothes as costumes for life," explains Pleet. "This collection was inspired by my travels through Europe," she goes on. "It brought be back to my love of fairy tales ⎯ medieval forests, castles, all that stuff I loved when I was young."
According to Pleet, her favorite piece in the debut collection is a jumper inspired by Bavarian lederhosen, done in basic black and slicked-out for city life."
"I always loved playing dress-up as a kid," Pleet recalls. "And I still do."