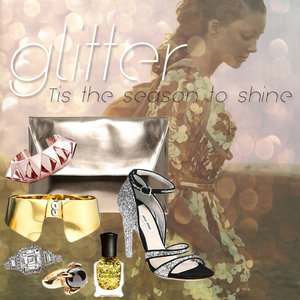 It's everywhere. I open my eyes, glitter. I close my eyes, sparkle. Tis the season to shine! It is my first Holiday season in New York City and I can't help but crave a little bling for the holiday parties filling my calendar.
I would love a new outfit studded with glittery accessories, but my move across the country has me a little cash strapped. What is a fabulously broke girl to do? Why, DIY of course!
Follow me on my first time DIY adventure! Check out my glittery finds on Pinterest and chat me up on Twitter about your favorite glittery finds.