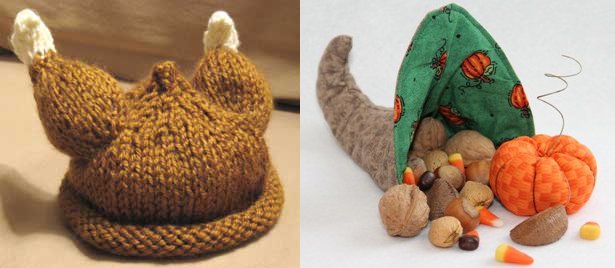 ShareThis
With America's Thanksgiving holiday just a few days away, so many of us are making last minute preparations in the sewing room: napkins, place mats, table cloths and runners, maybe even a few embellished napkin rings. If you're fortunate enough to have all your crafting already finished, why not whip up some less mainstream projects? Sew up a centerpiece or two by creating a fabric turkey or cornucopia stuffed with adorable fabric pumpkins.
Get the kids involved and make turkey hand print shirts or just knit up some fun by making a little one a turkey hat. And don't forget a quick and easy hostess gift like this potpourri pie.
Have a favorite off-the-wall holiday craft? Be sure to share it here!