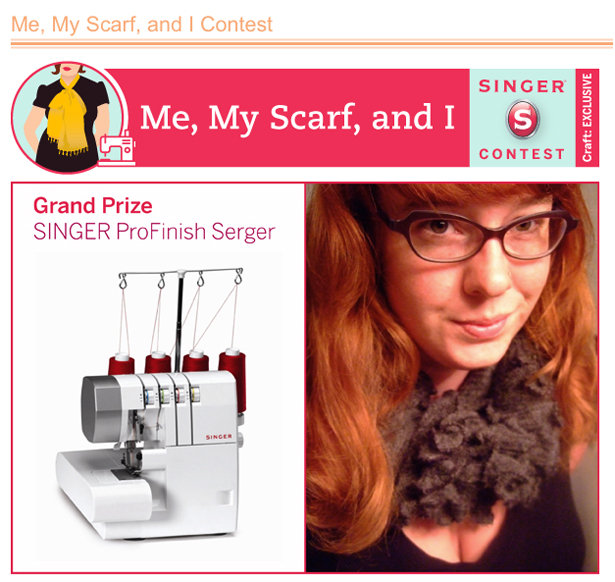 ShareThis
Our great friends over at CRAFT and SINGER have joined forced to bring you a fun new contest! Here's a snippet:
CRAFT and SINGER® present the Me, My Scarf, and I Contest. Fall is upon us, and what better accessory than a scarf! We invite all of our crafty readers to participate and create a sewn scarf that best describes your personality! All entries must have some portion created using a sewing machine.
Deadline for entries is 11:59 p.m. PDT November 23, 2009. Each entry will be judged based on the following criteria: creativity of design, description of how the scarf represents the creator, and the use of a sewing machine in the creation process.