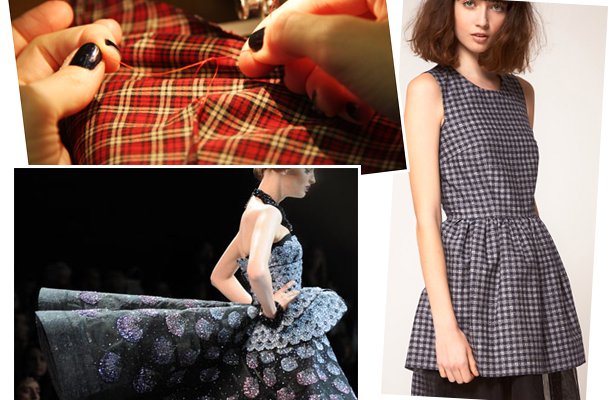 ShareThis
With the cold weather setting in the Northern hemisphere, what's better than to wrap yourself in warm woolen garments? Especially if they are made by yourself.
A few couture techniques may help you achieve more professional and polished look for your next tweed blazer or bouclé dress. A seemingly basic construction element – a dart – can be key in accomplishing this task.
How you make your dart is a decision that should be made based on your fabric choice. The weight, composition, surface characteristics or print – may all require a different construction method.
Let's have a look at ready-to-wear. Here, darts are made folding fabric right sides together, stitching the dart from the point to the edge and, then, pressing the dart to a side. This may work with lightweight fabrics, but try it on your tweed jacket, or a skirt, and the bulk created by the dart will be obvious.
Sometimes, sewers are advised to cut the dart along the folding line and then to press it open. This may distribute the bulk evenly on both sides of the seam, but it also weakens the garment, especially when it is made of fabrics that fray easily.
To avoid this problem, try a so-called balanced dart, where a strip of the same fabric (usually cut on bias to reduce fraying) is placed along the dart and then stitched together with it. The strip is then folded and trimmed to the same amount as the dart. Finally, the dart and the strip are pressed in opposite directions.
The image below shows the balanced dart made in two contrasting fabrics for demonstration purposes (a step-by-step tutorial).
Another very interesting technique is converting darts to ease. In home sewing we are using it often when we ease shoulder seams, or the elbow seam on a sleeve. However, in couture, easing is used more extensively. You will find this technique especially useful for fabrics that have a prominent pattern, such as plaid, for example.
The process is easy: excess fabric is gathered and steamed out (check out this tutorial). You can guess that this technique is especially effective with wool. I tried on a plaid bouclé skirt and here are results after a few minutes of steaming.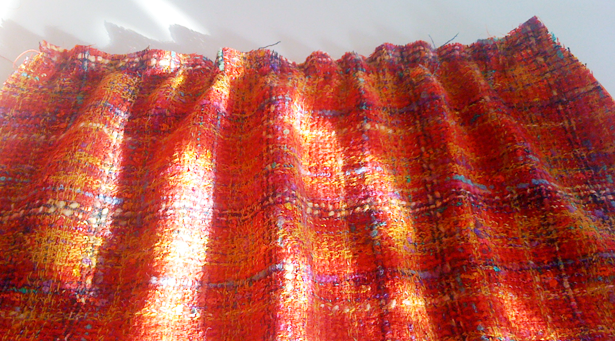 BEFORE: Gathered waist of a bouclé skirt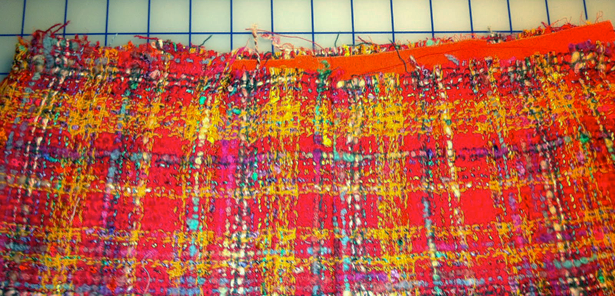 AFTER: Excess fullness is removed
Try out these techniques on different samples and use them in your upcoming projects.
~Marina
Marina von Koenig is a couture enthusiast documenting her learning experience on her blog Frabjous Couture.