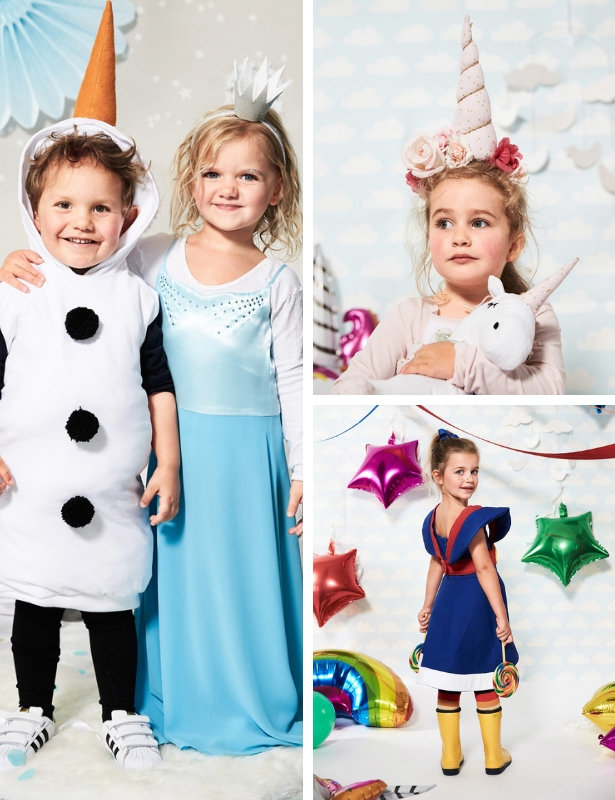 ShareThis
A snowman, an ice princess or maybe a pirate? These charming Halloween costumes from the 01/2018 issue of BurdaStyle magazine make it tough to decide what to be.

There is sure to be a unicorn at every Halloween party and kindergarten celebration – and no wonder when they are as charming as this one with the extravagant tulle skirt or tail and an elaborately decorated horn.



Melting away…this sweet costume is created with two white hoodies stuffed and sewn. The hood is decorated with true to style big eyes and a felt carrot. The front is decorated with oversized pom poms to look like stones.



One chance to be a princess … make this wish a reality with this fairy tale dress sewn in a shimmering satin and a delicate chiffon that gets decorated even further with mini rhinestones (e.g. by Gütermann) for a look of ice crystals.



Make these costumes with your bestie to be perfectly frozen pair!



Today you can touch the stars – by being one! The costume uses a hooded sweatshirt and a hairband to make with star antennae. The bright red long sleeved shirt and the striped knee-highs make the costume complete.



Rain is no reason for the blues – we add a touch of a sunny rainbow for extra cheer. The sleeve flounces get an extra boost with wadding, and the skirt hem gets a decorative trim of teddy fleece.



Dress up nice and bright with a buddy to spent the evening trick or treating with!



Halloween parties are the perfect gathering place for pirates on land! Wild outfits to include frightening hats, dashing waistcoats – and a swinging skirt for girl pirates.



Oh, beautiful mermaid: A surefire transformation on the enchanted shoreline with this glittering scale dress and sweeping fin.