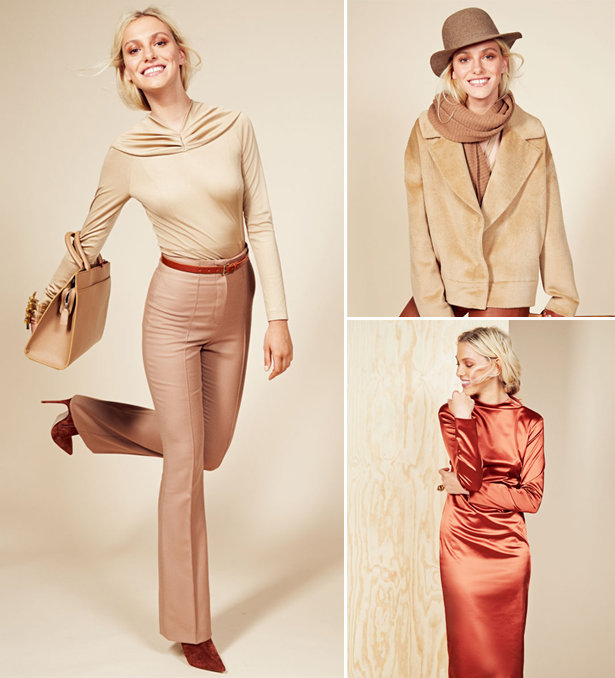 ShareThis
This new collection from the November 2015 issue of BurdaStyle features 10 new patterns that are sleek and chic! Some pieces look to have been inspired by the men's runway and the other pieces are nothing but feminine.
Click on the pattern image to go to the pattern store page…
These classic trousers have a slight flare with front creases and a zipper. Wear with high heels and a tucked in light sweater!
This chic coat takes inspiration from menswear and has wide lapels, dropped shoulders as well as a lowered waist. Hidden snaps preserves the streamlined look of this gorgeous piece.
This high crewneck sweater has a tight fit with sloping bust darts. One shoulder has a zipper with a contrasting ribbon.
This narrow dress has a high collar with uprising darts for a perfect figure, made even better by stretch found in the fabric. It is pulled on and off by a zipper at the left side seam that allows room. There is also a zipper at the shoulder.
This fantastic long cape has a theatric appearance! It has raglan seams in the front and back. It can be closed on the edge with a hook and eye in the front. It's simple, streamlined and totally chic.
This cool jacket has a boxy shape and wide lapels. It hits at about hip-length. It has dropped shoulders and a thick lower band at the hemlines.
This satin skirt is narrow at the hips and waist and then flares outward in a flouncy shape. There is an interesting "X" seam line in the front.
This strapless cocktail dress and festive and fun! Easy-to-sew, it falls over the figure and is seemingly lightweight. The wide binding tapes are cut and can be tied crosswise, worn back as a strapless dress or even as a halter. Make it once, wear it thrice!
This figure-hugging shirt is made from a fancy silk jersey material, which makes it nicer than the average long sleeve shirt. It also features a beautiful neckline and raglan sleeves.
This casual jacket has no closure and can be worn open or closed with a belt. The shawl collar is wide and adds extra personality to a somewhat simple jacket pattern.
Happy Sewing!