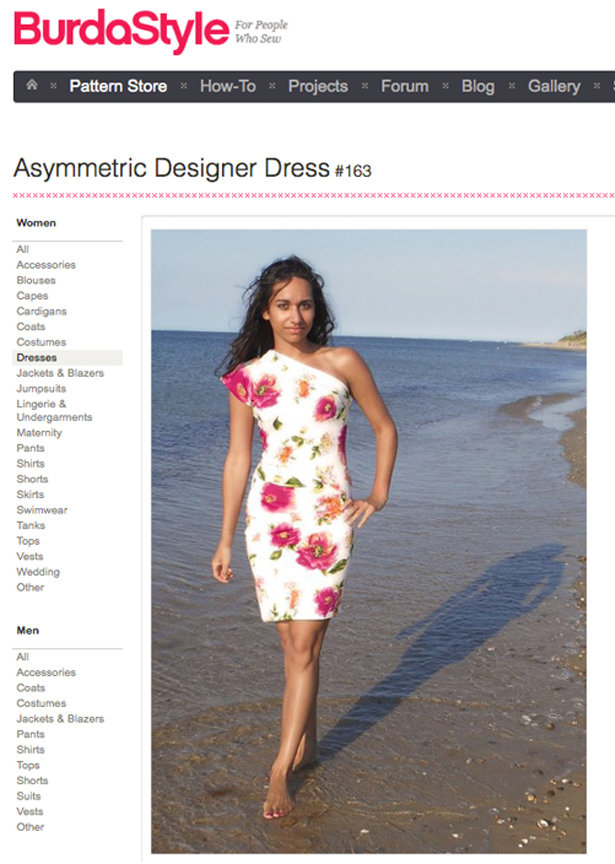 ShareThis
After 4 great finalists, we have our winner! Congrats to Kalinah Khan for her pretty floral dress variation.
The results are in, and Kalinah Khan is the winner of our first Member Model Challenge featuring the Asymmetric Designer Dress. Her design is now the face of this pretty one shoulder dress. See more photos and get this beautiful pattern for yourself here, or check out her project page to see how she got this look with three different fabrics.
The Asymmetric Designer Dress is softy draping over the body's silhouette with perfectly placed pleats. This dress is so flattering on a variety of body types and works well with different fabrics, we love soft Kalinah Khan's floral print fabric. Also be sure to check out all the finalists to see how versatile this dress is!
Thank you all for voting and making this contest a success. We hope to see even more entries in our next Member Model Challenge!