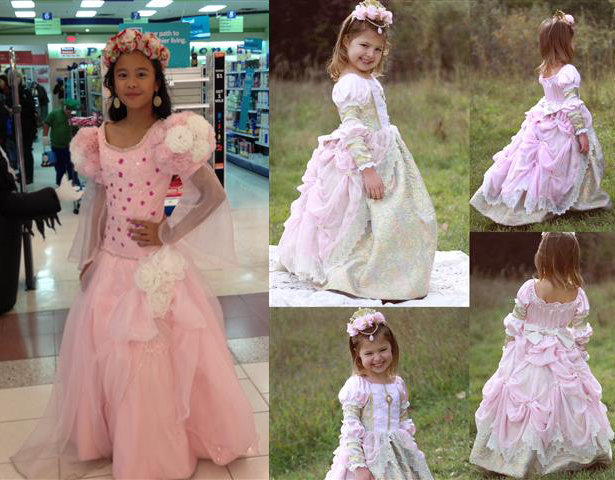 ShareThis
Congratulations to Sewingformyprincess and Lyza, the winners of our Baby Lock costume contest!
This year's costume contest was a huge success! We received 373 entries and more than 11,000 votes. Thank you all for participating!
Sewingformyprincess will receive a Baby Lock Rachel machine for her gorgeous princess dress.
Lyza, our international winner, will receive a 1 year subscription to BurdaStyle videos.
Congratulations, ladies!
We will be contacting you shortly with details on your prizes.
Thank you all for showing us your amazing creativity, and voting for these talented winners!
We also had costumes inspired by vintage heroines, like Laura Mae's I Love Lucy and Katie's Tippi Hedren in Hitchcock's The Birds.
And our favorite comics, like this darling Minnie Mouse by That's-Sew-Kari and imatangelo's Captain America.
We hope you had as much fun making your costumes as we did seeing them!