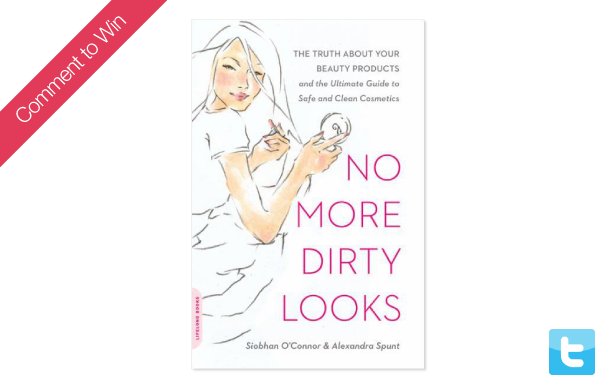 ShareThis
Comment on this blog or follow BurdaStyle on Twitter for your chance to win a copy of No More Dirty Looks by Siobhan O'Connor and Alexandra Spunt!
Yes, BurdaStyle is primarily a sewing community, but we definitely know that a well-made garment is not the only thing that is needed for the perfect, red-carpet ready look. For most fashionistas, a little bit of makeup is used, too! Unfortunately, your favorite lipstick or blush may not be so good for your health, as they could contain harmful chemicals your skin can easily absorb.
Authors Siobhan O'Connor and Alexandra Spunt investigates what's really behind many of the popular makeup ingredients on the market, plus offers an extensive of list alternative products and simple, DIY recipes for the health-conscious make-up lover. "Detox your regimen" and look your absolute best!
Until Thursday, October 7th, you can win one of two copies of this awesome book. To enter, connect with us on Twitter, or comment on this blog, then answer the following question: What's your favorite facial feature that you love to emphasize with makeup?
If submitting an answer via Twitter, be sure to include the @BurdaStyle tag.
Good Luck!
- David @ BurdaStyle