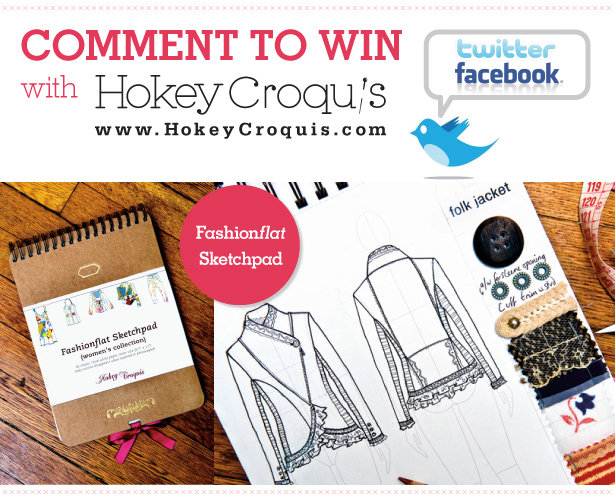 ShareThis
Connect with BurdaStyle on Facebook and Twitter for your chance to win amazing products from Hokey Croquis!
For designers of all skill levels, the Hokeys Croquis Fashionflat Sketchpad is a must-have! Each page is made of thick stock paper with pre-printed croqui figures to make proportional designs. And best of all, the figures disappear when photocopied or scanned!
Until Monday, May 3rd, you can win one of these amazing sketchpads! To enter, connect with us on Facebook and Twitter then answer the following question: How would a Fashionflat Sketchpad enhance your design process?
If submitting an answer via Twitter, be sure to include the @BurdaStyle tag. If submitting via Facebook, enter your response as a comment when the question is posted on our fan page.
Good Luck!
- David @ BurdaStyle