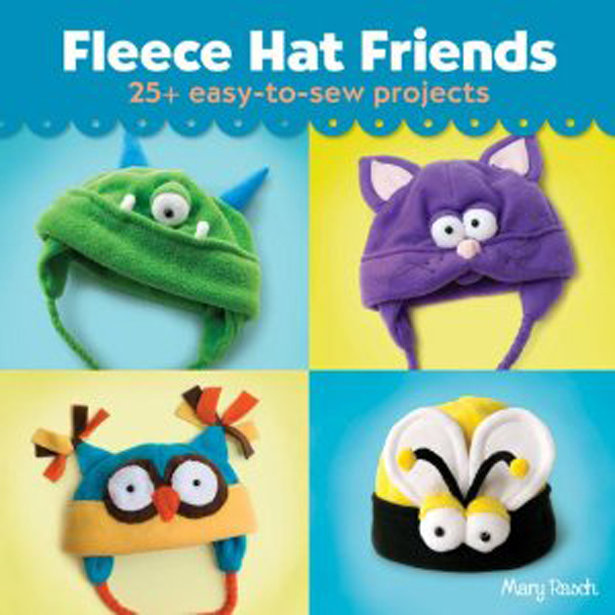 ShareThis
[UPDATE 11/26/2012] – Congratulations to BurdaStyle member nikkihuffman for winning this giveaway!
Comment on our blog for your chance to win a copy of Fleece Hat Friends: 25+ Easy-to-Sew Projects by Mary Rasch.
What's not to love about fleece? Soft, warm, easy to wash, comfortable to wear, and it doesn't ravel so there's no need to spend time sewing the edges. Whether you're already a fleece junky who buys off the bolt, or a first-time fleece sewer with just a few pre-cut sheets in your stash, Fleece Hat Friends will have you making oh-so-cute animal hats in no time. Thanks to a basic hat template, once you make one hat you can confidently make them all. But if you think that means every hat will look the same, think again! Additional templates for each hat dramatically alter the basic design – it can become everything from an owl or kitty to a dinosaur or monster. And some hats have little creatures – like a butterfly or a mouse, perched right on top.
Click here for purchasing info on Fleece Hat Friends: 25+ Easy-to-Sew Projects
.
For a chance to win this fun and creative book, please answer the following question in the comments section below: What is your favorite fabric to sew in and why?
The deadline for submissions is Monday, November 19, 2012 at 5 p.m. (EST). One lucky winner will be chosen.
Good luck!
The BurdaStyle Team