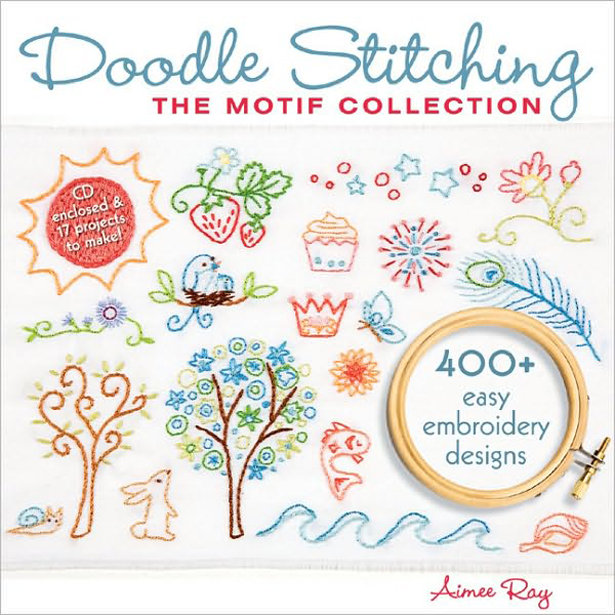 ShareThis
[UPDATE 12/27/2012] – Congratulations to BurdaStyle member nouvellegamine for winning this giveaway!
Comment on our blog for a chance to win a copy of Doodle Stitching: Fresh & Fun Embroidery for Beginners.
Asian-inspired lampshades embellished with flying fish. Canvas sneakers decorated with pink and white swirls. A pretty pillow adorned with a sleeping bunny, sweetly curled up. All it takes to create these appealing projects—or add charming embroidered touches in no time at all—are a few simple stitches, some easy techniques, and the nearly 30 projects in this book. Begin by learning several styles for outlining, filling, decorating, and appliqué. Find out about floss, fancy threads, fabrics, and needles. Get the scoop on hoops, and the lowdown on transferring your very own designs onto every type of fabric. The fresh ideas, witty patterns, and clever color illustrations take stitchers from novice to accomplished in a blink of the eye!
Click here for purchasing info on Doodle Stitching: Fresh & Fun Embroidery for Beginners
.
For a chance to win this fun and creative book, please answer the following question in the comments section below: Do you have hand sewn motif that is special to you?
The deadline for submissions is Friday, December 21, 2012 at 11:59 PM (EST). One lucky winner will be chosen.
Good luck!
The BurdaStyle Team