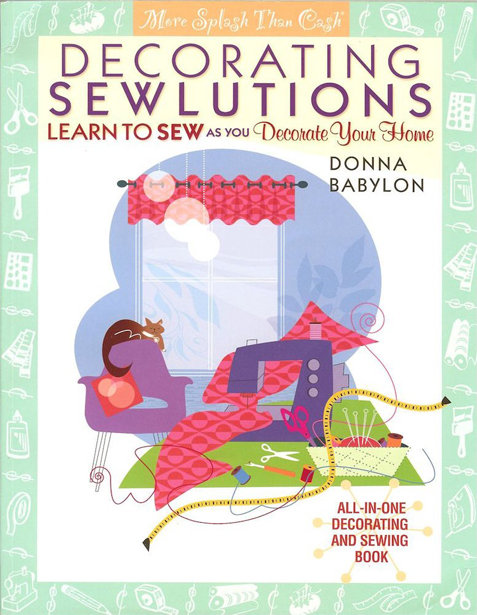 ShareThis
[UPDATE 12/17/2012] – Congratulations to BurdaStyle member aega
Comment on our blog for a chance to win a copy of Decorating Sewlutions: Learn to Sew as You Decorate Your Home (More Splash Than Cash®).
Does the idea of learning how to sew scare you stitchless? Have the demons of decorating zapped your creativity? It's time to take charge and chase those fears away. This book is here to help!Never before has so much practical decorating advice and sewing know-how been assembled in one place. And best of all, you need only three basic sewing techniques to complete all the projects in this book and every project you complete will make a powerful statement in your room. So kiss that "I don't know how to sew" excuse goodbye!This book isn't just for scared-silly beginners-it's also perfect for decorating divas and DIYers. You'll learn: tested decorating tips and sewing techniques from an industry insider, proven methods to make over 100 projects, surefire strategies to customize projects to make them your own, the secrets behind letting the fabric do most of the work for you.This isn't your grandma's sewing book!
Click here for purchasing info on Decorating Sewlutions: Learn to Sew as You Decorate Your Home
.
For a chance to win this fun and creative book, please answer the following question in the comments section below: Tell us your best sewing joke, it'll be sew jokes.
The deadline for submissions is Friday, December 14, 2012 at 11:59 PM (EST). One lucky winner will be chosen.
Good luck!
The BurdaStyle Team