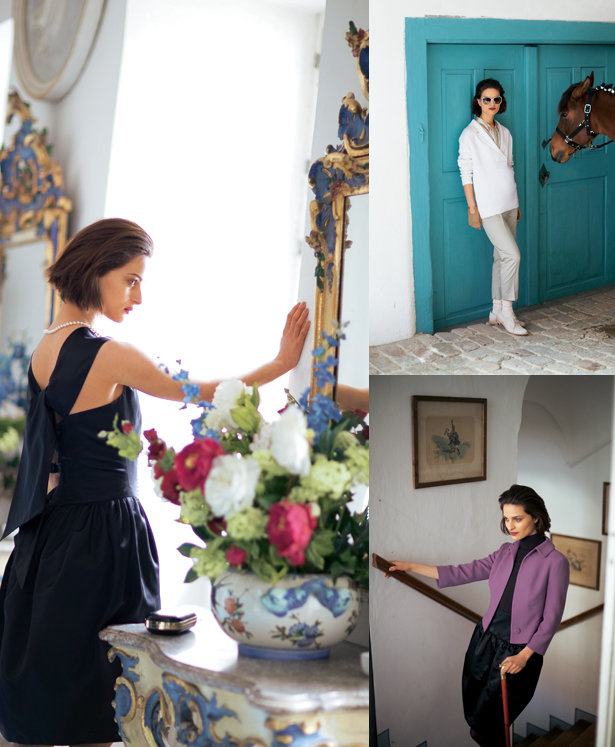 ShareThis
Pleated pants, short jackets, a statement coat, and cocktail dress are all inspired by Jackie O's style. These designs are from the August 2010 issue of Burda Style magazine. All instructions for previously published patterns have been updated.
This satin Bubble Skirt is ready for cocktail hour. A midrise bubble silhouette creates curves for that perfect hourglass silhouette. Pair it with a cropped jacket for dinner.
A Three Quarter Sleeve Coat for nostalgic stitchers with a Peter Pan collar and 3/4 length sleeves. It's perfect over your favorite cocktail dress. Nostalgic flair lend the short coat of the neck remote Peter Pan collar and 3/4 length sleeves.
This full skirted party Dress with Bow in Back is so glamorous. The bubble skirt, high neckline, low back, and oversized bow would be right at home on the set of Breakfast at Tiffany's
These slim Cropped Trousers are cropped at the ankle for that vintage look and finished with front and back pockets.
You can picture Jackie Kennedy wearing this little hourglass shaped Jacket with Zipper. It's finished without a collar and breast pockets.
Create a flattering long line with a seam down each leg. These Straight Leg Trousers have extra detail with zippers at the inseam and front and back pockets.
This cropped Jacket with Buttons is left open and buttoned with a toggle at the waist. It's a unique take on the blazer with a 1960s fit and a proper collar.
Detailed seam lines hug your curves like couture. This Long Sleeved Dress has a unique collar and subtle flounce at the bottom.
Start planning your next retro cocktail party in this collection. A little statement jacket or black satin party dress are just missing a pillbox hat and some vintage flats.
Happy sewing!