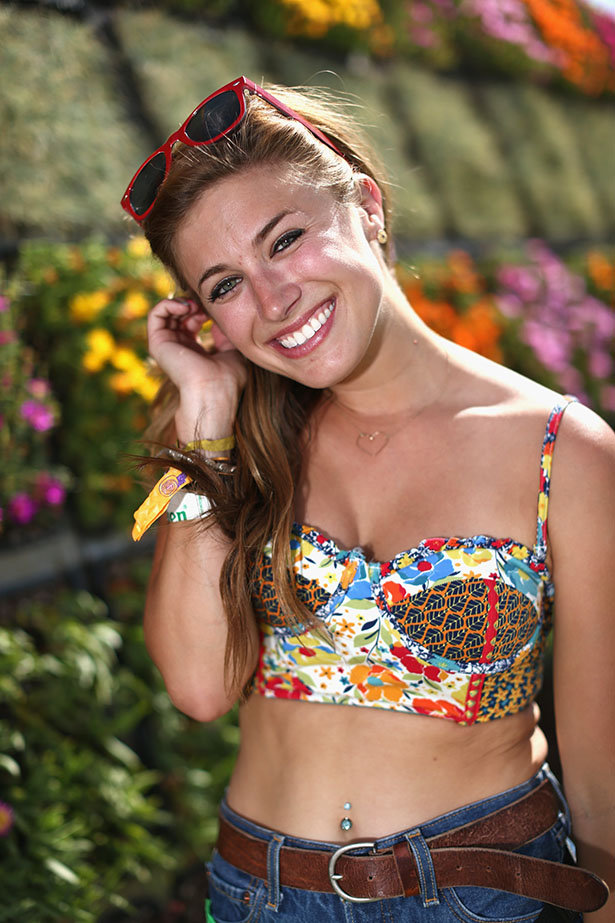 ShareThis
The first weekend of The Coachella Music Festival is coming to a close, and as always, many concert-goers showed off their unique sense of style. What do you think of these festival fashions?
Crop tops, crop tops, and more crop tops! It's pretty safe to say that this lasting trend isn't going anywhere anytime soon. We're seeing lots of bustier-style crop tops, which are super flattering for a small bust.
Pairing a crop top with a breezy maxi skirt is a look almost anyone can pull off. If you're not one to show off your middle, you can still show a sliver of skin at the waist, and let a light maxi skim loosely over your curves.
Another popular look is the high neck halter. This neckline flatters the shoulders, giving the illusion of a narrower upper body. The fit-and-flare silhouette is a definite fashion favorite.
In terms of fabric and prints, floral is EVERYWHERE! Although, mini-floral prints are harder to come by. This season's florals are big and bold… and full of color. Flower crowns à la Lana Del Rey were a popular accessory as well. (Maybe because she there was performing at the festival!)
Not just flower prints, all-over bold, unique patterns were another major trend. Bananas, smiling lips… you name it!
Coachella is definitely known for it's interesting fashions, and this weekend certainly didn't disappoint!
Will you be rocking any of these trends for spring? Check out the Festival Fashion spread in the spring issue of BurdaStyle US and make the look your own!
Photos: Getty Images