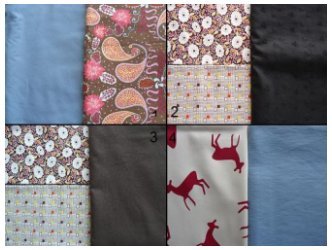 ShareThis
Thanks for the welcome back, it's wonderful what a mini break can do for you. I've spent this week working out how to alter the Shari dress pattern to fit my rapidly growing bump, my idea (as you can see in the image above) is to join the waistband pieces to the skirt pieces then split the front skirt piece in two and move apart at the hem. I would also extend the front hem downwards to allow for my bump lifting it. What do you think? Would this work or do you have any other suggestions?
I've also been playing around with colours and fabrics trying to decide which to use for my Shari dress. I was going to do some drawings but decided to spare you (and myself the humiliation) and instead I copied the drawing from the instruction. I simply used colour pencils to fill them in finding inspiration in my fabric stash. Since I won't be having the waistband this means I can't have a contrasting fabric there. Instead I plan to use Benedikta's wonderful 'make your own piping' how to and will have the piping covered in a contrasting fabric, the results will be more subtle but just enough to give the dress that little something extra. I have narrowed it down to four fabric choices from my stash with contrasting fabric for the piping. This is where I need your help, you can see my choices above, the main dress fabric is to the right and the contrasting fabric to the left. Let me know your favourite in the comments, 1, 2, 3 or 4.
We had a two favourites to be the next sew-along pattern, DDesira and Shari and since I'm making Shari already I decided it would be a good choice. We'll spend the next 3 weeks making this dress. Head on over to the new thread I've started and let us know what your plans are, your fabric choices, any alterations you may make and ask any questions you may have. I will be doing a post later this week about our last sew-along, the Janina pants. I may contact a few of you to ask some questions and will post photos of your finished work here on the blog. If you haven't yet uploaded your photos in the forum, creations section or on your home page please do so in the next day or two, thanks.
I'm still working on the bump for Betty and hope to have it made by the end of the week so I can start sewing.