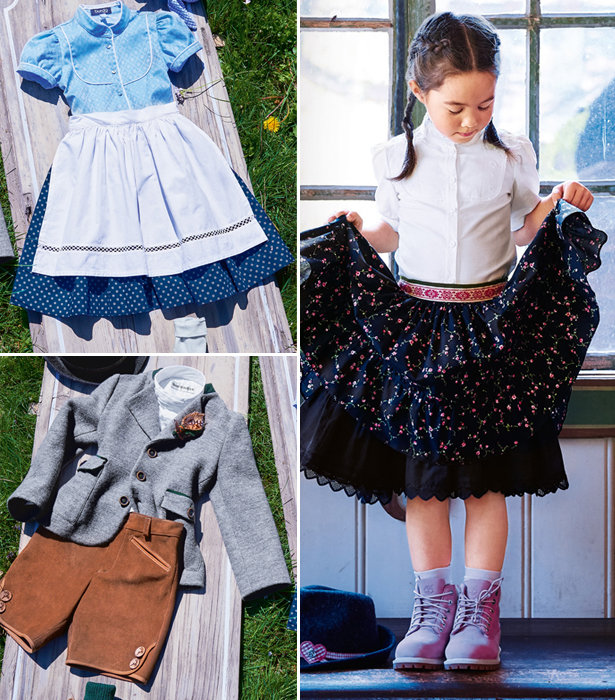 ShareThis
When there is a wedding coming up, a birthday celebration or a festive gathering, tradional attire makes the best celebrations in life even better. A showcase for children's dirndls, blouses and blazers for every taste and every age.
Click on the pattern image to go to the pattern store page…
Wild fairy tale princesses will feel right at home in this voluminous skirt with a petticoat to provide maximum swing. The waistband is decorated with an ethnic look trim.
The piping at the hem and the pockets is of the shiny leather side and the lederhosen are made for the raw side of the leather to face outward. The buttons feature a decorative deer image.
A plastron, puffed sleeves and a swinging skirt are combined to make a girl's dream dirndl in a cotton fabric. The apron shown here was made from a sheet with an embroidered edge.
Puffed sleeves and an embroidered attached plastron are so charming on this fine blouse with the full length front button placket and banded collar. The special touch: White linen tolerates hot water washing for less stressing about stains.
Perfect to pair with jeans, too! The blazer features a colorful contrast collar and piping, as well as traditional horn buttons.
Happy Sewing!