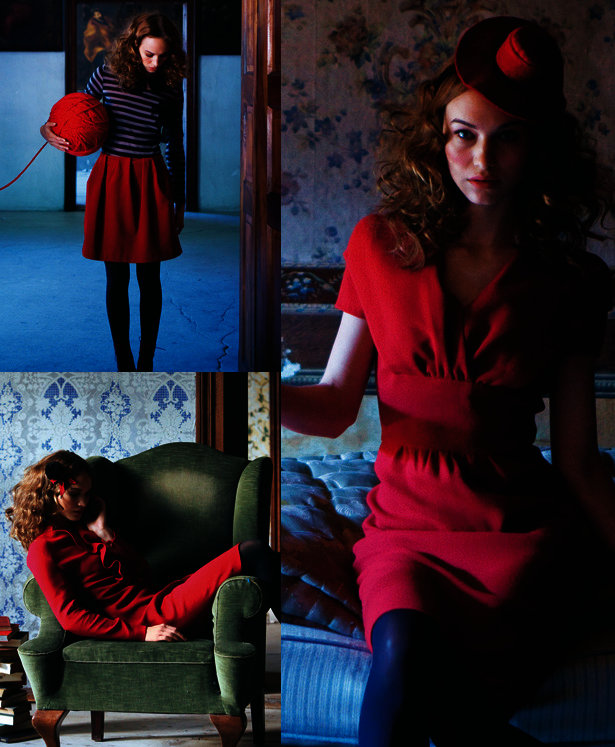 ShareThis
Whip up these designs in warm, sultry red. Structured jackets, pretty knee length dresses, and a lovely kimono top are absolutely feminine. These patterns are from the November 2011 issue of Burda Style magazine.
Add a romantic layer to any outfit with a red Velvet Jacket. This little jacket has a subtle flare at the hip and an interesting shoulder treatment for a little structure.
This flirty skirt has pleats for movement and no waistband for a slim fit.
This casual tee dress has hidden pockets and one gathered sleeve for a little punch.
Gathers soften a V neckline and meet in a wide waistband in this ladylike Banded Dress. This slim design is fitted with a walking slit at the back and makes a sophisticated cocktail dress.
This gorgeous red Duffle Coat will never go out of style. Suede-trimmed toggle fastenings, a roomy hood, and deep pockets are functional details with timeless style. A great pattern for any brightly hued wool!
Ruffles twist down the front of the Twingings Dress and give it just enough interest. The slim shape gives you a timeless look with simple pumps.
This flowy Kimono Wrap Top is lovely for a romantic date. The flowing sleeves look beautiful from the front or back and flutter when you move.
You'll want to make a grand exit in this Cape Back Blazer with its pretty statement back. A cape-like silhouette adds a little feminine drama to this blazer.
From bright crimson and cranberry to deep merlot, shades of red make enchanting garments. These pieces would look lovely on a date or at a winter party. Bring a little drama to your next holiday with a red sheath dress or eye catching coat.
Happy sewing!