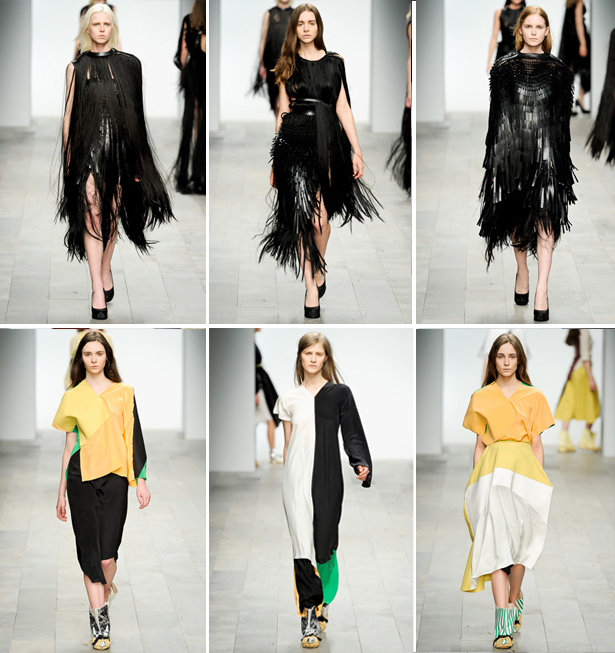 ShareThis
If you missed the Central St. Martins Fall '11 Grad Show in February you can view some of the highlights here. I find these collections to include some of the most innovative and exciting fashion-forward designs, and oddly enough, completely unrelated to current trends and hype. Check it out! Above image: Phoebe English (top) and Yeori Bae (bottom)
When looking at these collections, these questions are begged to be asked: Are these clothes supposed to be wearable or hypothetical? Are they pieces someone would wear or simply meant to be looked at and appreciated? Is saleability a goal?




Rejina Pyo (top) and Helen Bullock (bottom)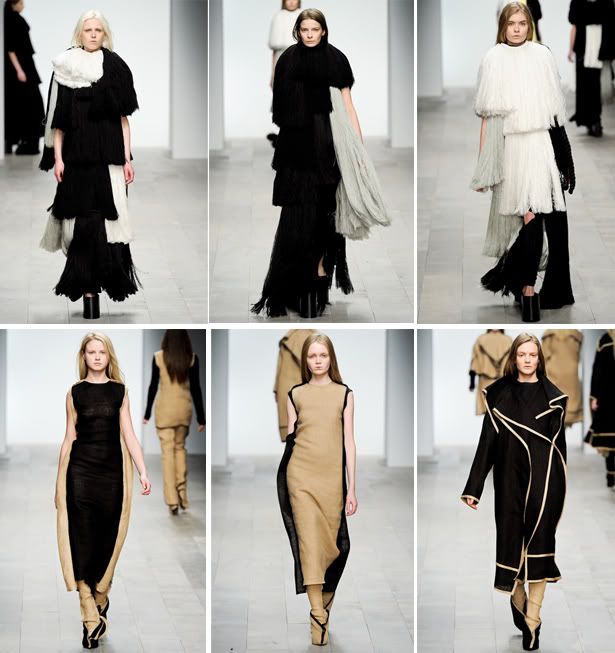 Charlotte Smith (top) and Jamie Cockerill (bottom). I personally truly love Charlotte's work here; the color choices and use of fibers are very interesting….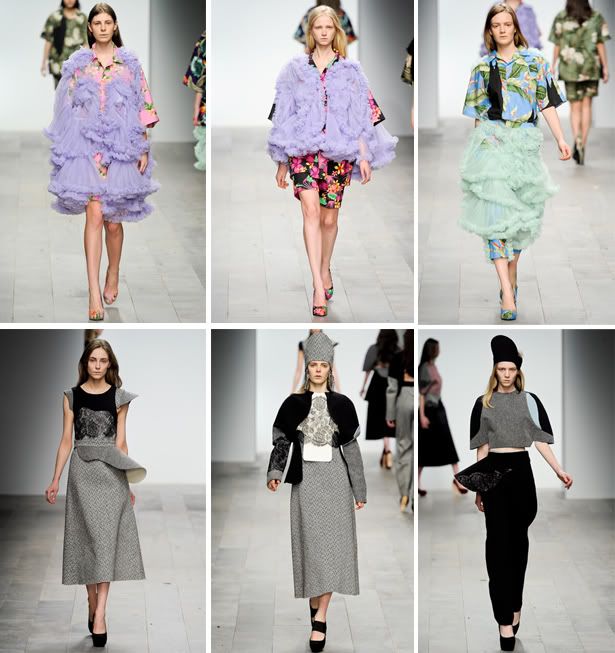 Maarten Van Der Horst (top) and Raffaele Ascione (bottom)




Ryan Strong (top) and Viktor Smedinge (bottom)