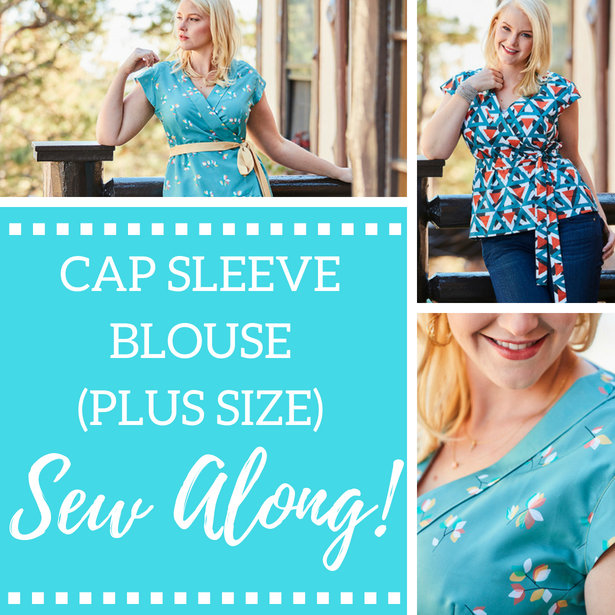 ShareThis
The featured sew-along in the June/July 2018 issue of Sew News magazine was lead by yours truly and went through all the steps to sew our plus size Cap Sleeve Wrap Blouse pattern from the 07/2016 issue and is also avaliable through Sprout!

This is a beautiful blouse for women who like to accentuate their waistline. The cross over bodice and the tying bands define the midriff, while the extended shoulders and attached shaping bands are wonderfully complementary and add visual balance. The cap also add extra coverage to this top pattern but can easily be omitted for a sleeveless design, simply install the armhole facing without the sleeve in between.
Click each image to go to the corresponding tutorial post:



In part one I go over how to choose your size for this blouse as well as how to customize through Sprout! I also cover how to construct the front bands on this blouse, which beautifully finish the crossover neckline edges.



Part two is all about sewing the tie bands with side slits and attaching the bodice to the peplum pieces.



I finish off sewing the blouse in part three with the cap sleeves and styling options for the blouse!



Want to sew this blouse but need a little more help? This pattern is offered as a sew-along instructor lead by Editor of Sew News, Ellen March! There is a video tutorial included as well as the digital pattern download.
All our Sprout patterns are actually available as video sew-alongs! See them all here.
Happy Sewing!