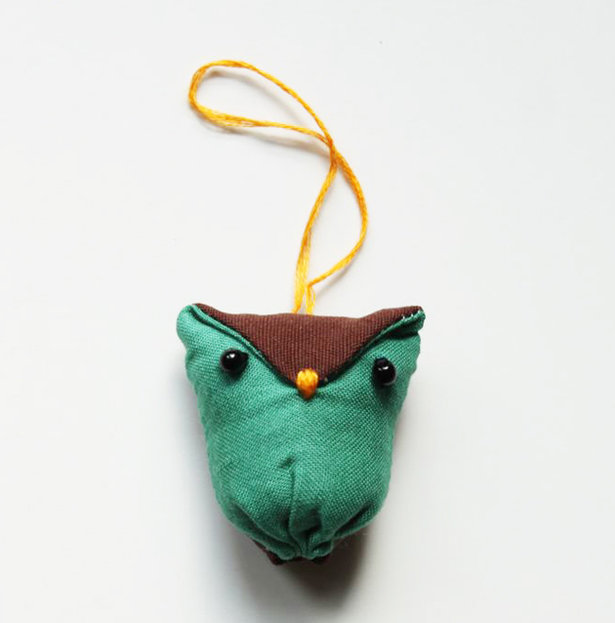 ShareThis
With the flurry activities that inevitably occur during the Holidays (tree-hauling, Menorah-lighting, dinner-planning, sleigh-riding), we at BurdaStyle understand how overwhelming it may be for the crafter or DIY-er to create great gifts for their family and friends. While purchasing a sock set or gift card is always an easy way out, we all know that the best gifts are still those that are hand-crafted.
This Holiday, BurdaStyle is presenting a selection of great, quick and easy gifts you can create, through our Last-Minute Gift Series! Each Monday and Thursday until December 24th, hand-picked experts from the crafting, sewing and DIY world will offer their favorite ideas for Holidays gifts that can be completed in one hour or less.
This week we are showcasing <a href= "http://www.burdastyle.com/projects/mini-owl-ornament&#8221;&gt;The Mini Owl Ornament, made by Sarah Goldschadt. Use Sarah's great instructions to mix and match some of your favorite fabric scraps, or create a family of Owls using complimentary colors!
Sarah Goldschadt is a Danish-born Minnesotan who currently resides in Brooklyn. She is a graphic designer and crafter who dabbles in sewing, knitting and crocheting. She also enjoys traveling and taking pictures. Follow her projects on her <a href= "http://www.sarahgoldschadt.com/blog/&#8221;&gt;blog!
Check back this Thursday for another great Last-Minute idea!