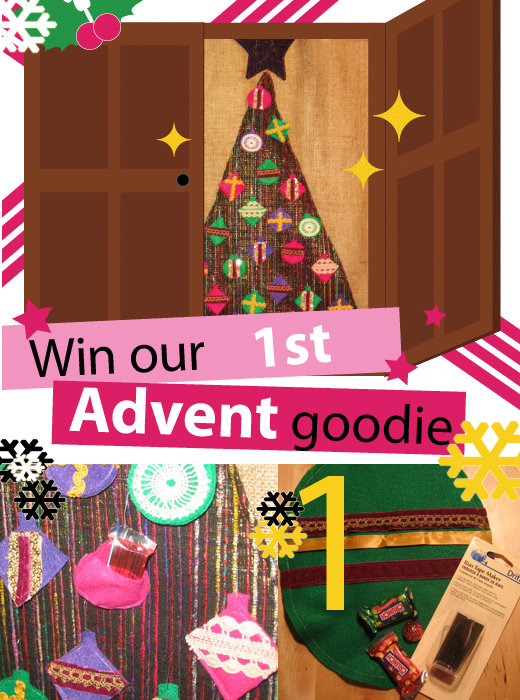 ShareThis
Advent, Advent, ein Lichtlein brennt…..It is the first of December and every shopwindow and radio station reminds us that the holiday season is here. Advent is a season full of traditions in Germany. The advents calendar plays an important role during that season. Since nora and I love this season and miss good old home once in a while, we decided to share the tradition with you.
Every day from the first until the 24th, we will open every day one of the little goody bags on our beautiful Christmas tree. The first user to send us the answer to our question of the day, will win the goody of the day!
Our first question is
How can you test a fabric to see if it is silk?
Send your answer to answers@burdastyle.com. The winner will be announced the following day, together with a new question and a new chance to win. For rules and regulations, see here.