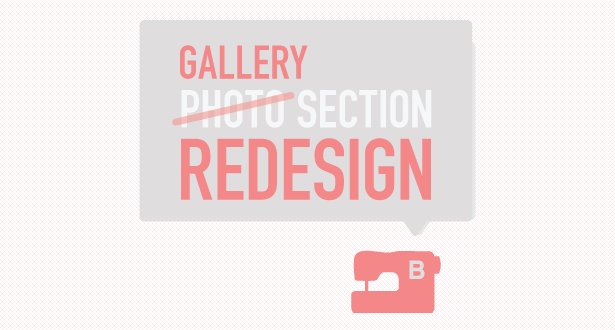 ShareThis
Say goodbye to our old "Photos" section. Today we've revealed our shiny new Gallery section and we can't wait for you to check it out!
We are so thrilled to reveal this revamped and renamed section of BurdaStyle.com. Now, for an introduction…
The name Gallery was chosen after much thought and debate. We asked for your opinion through our Facebook Page and we debated for weeks inside the BurdaStyle office.
We decided on Gallery as we feel it best reflects the beauty and craftsmanship of the projects featured. It's a place to browse, get inspired, and vote!
Best of BurdaStyle showcases collections of the best member projects shared. You'll find our monthly and yearly round ups in this category.
Contests and Competitions is the spot for community contests and competitions. When a contest or competition is running, you'll see a "Vote" button. Look out for the next community contest or competition to try out this sleek new feature!
Trends and Editorial Picks is curated by our editorial team and awesome blog contributors. You'll find fashion trend reports, a range of diverse inspiration and other great visual treats pulled together by our team.
Member Favorites highlights projects chosen by you! Each week, our featured member picks their top 10 member projects for a specially curated album. We hope to have every member's top ten in this category one day!
Events features photos from our many off-line events. That's right, we do step away from our computers (but we usually have a sewing machine in hand).
The Gallery section is now in check with the overall look of the site and is more integrated. Now members can add comments, favorite projects straight from the gallery (woo hoo!), and view images in a sleek full screen mode.
Share your reaction by commenting below!