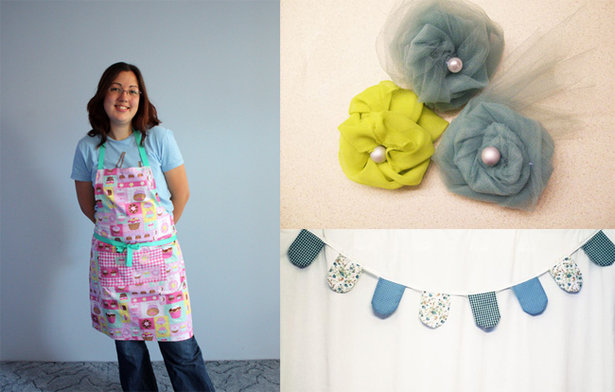 ShareThis
BurdaStyle Sewing Clubs are an amazing way to learn a variety of projects and skills in the company of equally-passionate sewers. If you are a BSC Member or Leader and looking for fun projects to complete, this post is just for you!
This will be a living document, updated frequently with ideas from fellow BSC Leaders and other expert crafters. Incorporate them into your next club meeting, and tailor them to your groups' unique taste. The great thing about these ideas is that they all can be completed in one night or less!
Have a project idea you'd like to share? E-mail me at David[at]BurdaStyle[dot]com and I will add it to the list!
Quick Ideas
Bring A Pattern/ Take A Pattern by BSC Auburn Hills, MI
Set up a table for members to contribute 1-3 sewing patterns they no longer want. You may take home up to the same number of patterns you contributed from the stash. Have rules posted such as: "You must CONTRIBUTE in order to TAKE." It will encourage others to bring in more patterns for the swap at the next meeting.
Pincushion Party by BSC Auburn Hills, MI
Make a handmade pincushion and bring it in a sealed brown lunch bag! Have everyone stand in a circle with their bag, then roll one dice on a table. Everyone passes the brown bags to their right according to the number on the dice. Have fun opening and showing off the pincushions received!
Button Jar by BSC Auburn Hills, MI
Each meeting for one year, members must contribute a card of buttons or a small handful of buttons into a large jar. Make sure members know this is a regular meeting entry fee (of buttons). Pick a final date, such as a holiday or end-of-year party to have a random drawing where one person present wins the jar of buttons!
Fabric Challenge! by BSC Auburn Hills, MI
1 fabric = 100 ideas! Everyone takes home 1/2 yard of the exact same fabric. They must bring it back in (one month or two months) sewn into anything they choose. Must use up majority of fabric handed out. You will be amazed at the many methods of use…. purses, trim, applique, quilts, clothing and sew forth! Make sure someone takes photos of all the creative ideas!
Easy Projects With Patterns

Easy Projects Without Patterns